What are Teardrop Sunglasses? Compare Classic Teardrop Aviator Styles
---
What Are Teardrop Sunglasses?

Compare Classic Teardrop Aviator Styles


A complete guide to teardrop aviator sunglasses.
---
From WWII pilots to modern celebrities, the classic teardrop aviator has become an American main-stay.
But over the decades, generations of eyewear artisans have given new life to the style. With so many varieties, today's sunglass fanatics can fill a whole personal collection with just teardrop aviators.
---
---
---
---
---
---
What is a Teardrop Aviator?
A teardrop aviator is a style of sunglasses with a lens shape that dips below the cheeks.
The teardrop aviator was first introduced during WWII for US military pilots. The design was perfect for shielding the eyes of fighter pilots and offering more coverage from below.
Randolph Engineering offers the Concorde with a style harkening back to the original days of the aviator. The style is named after the Concorde supersonic passenger airliner, which entered service in 1976, three years after Randolph Engineering was founded.
---
Compare Teardrop Aviators: 5 Styles
In addition to the Concorde, capturing the original features of the first aviator, Randolph has reinvented this look with features to fit pilots, adventurers and tastemakers alike.
We're here for the individualist and always working to build on perfection.
---
The Sportsman is the most similar style to the Concorde. With the same lens specifications, the Sporstman has additional soft padding on the brow bar. The padding is made up of premium, cellulose acetate which perfectly matches the skull-style temple tips. This type of brow bar is also called a "sweat bar" as they provide extra comfort on one's face and helps to keep sweat from piling. The design adds stylish and bold personality to the frame with a horizontal, chromatic-patterned piece on the brow.
---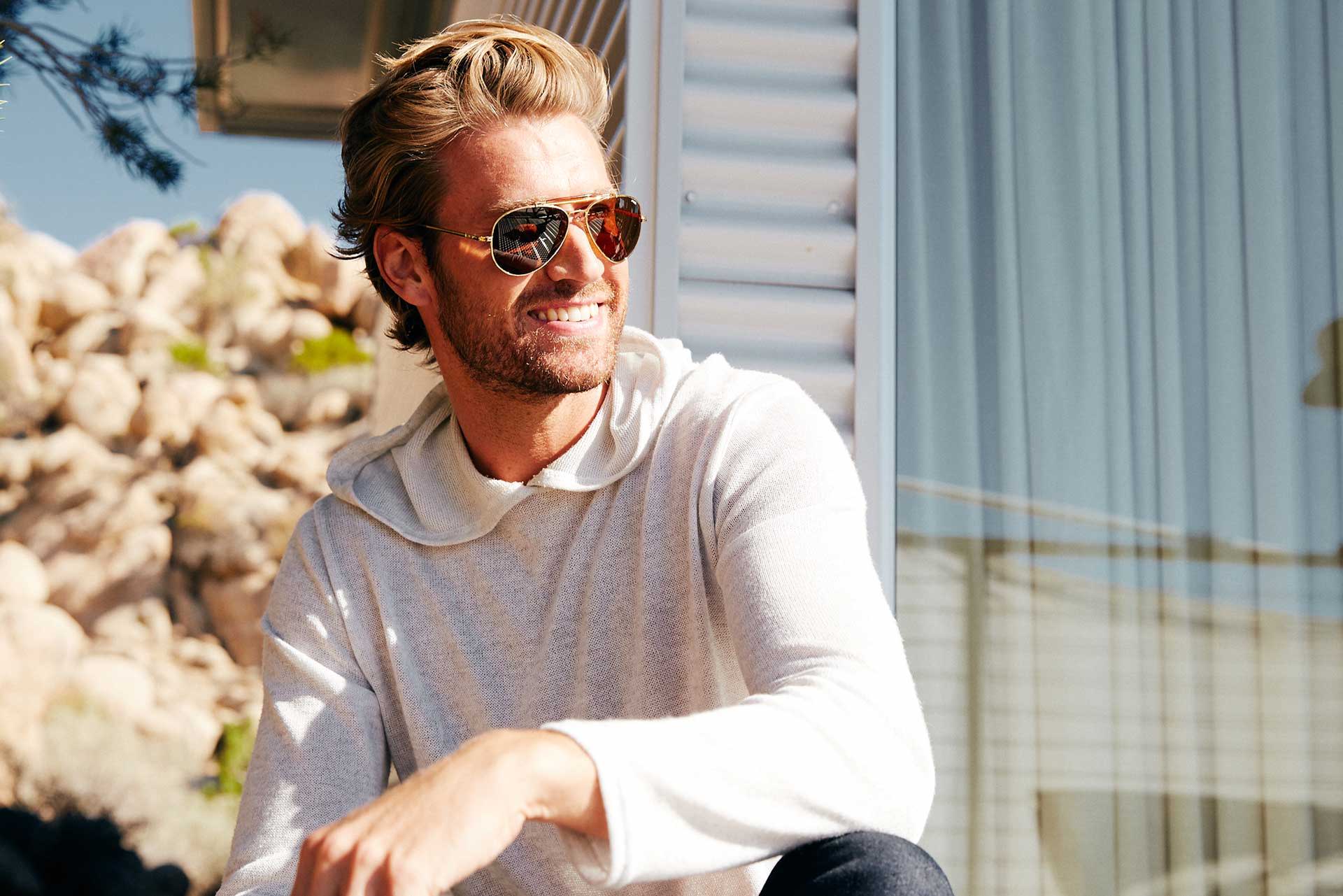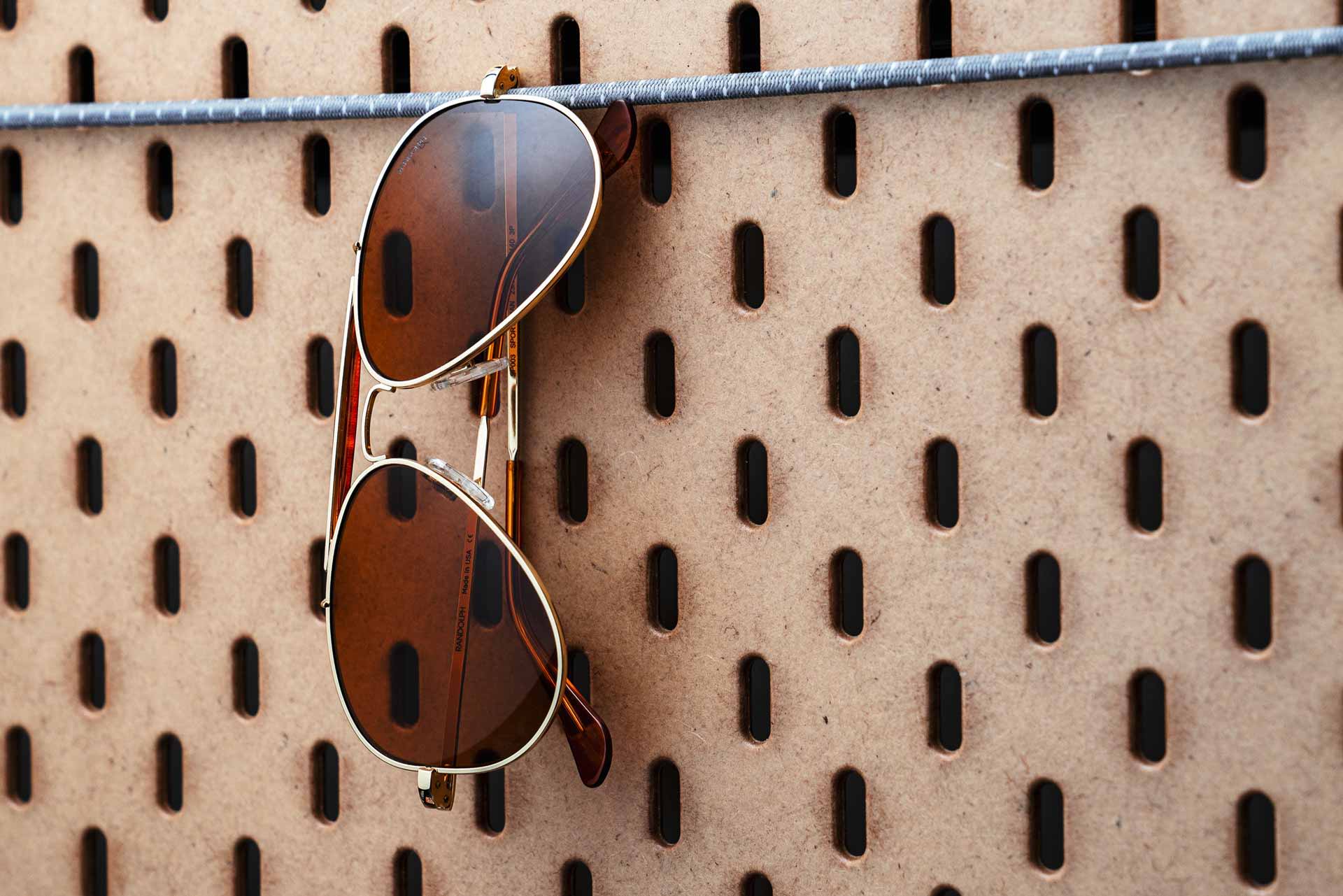 ---
Sportsman with 23k Gold and American Tan SkyTec-P lens
---
---
The Amelia, named in honor of Amelia Earhart, was Randolph's first style dedicated to feminine fashion. While all Randolphs are unisex, the Amelia offers unique features to fit female faces and was released with luxury frame finishes more often found in women's jewlery. The shape of the lens is a slight wrap-around with a teardrop that's not as deep as the Concorde, still providing excellent coverage and staying true to aviation roots. The Amelia also features a softer, dipped brow bar than it's Concorde counterpart.
---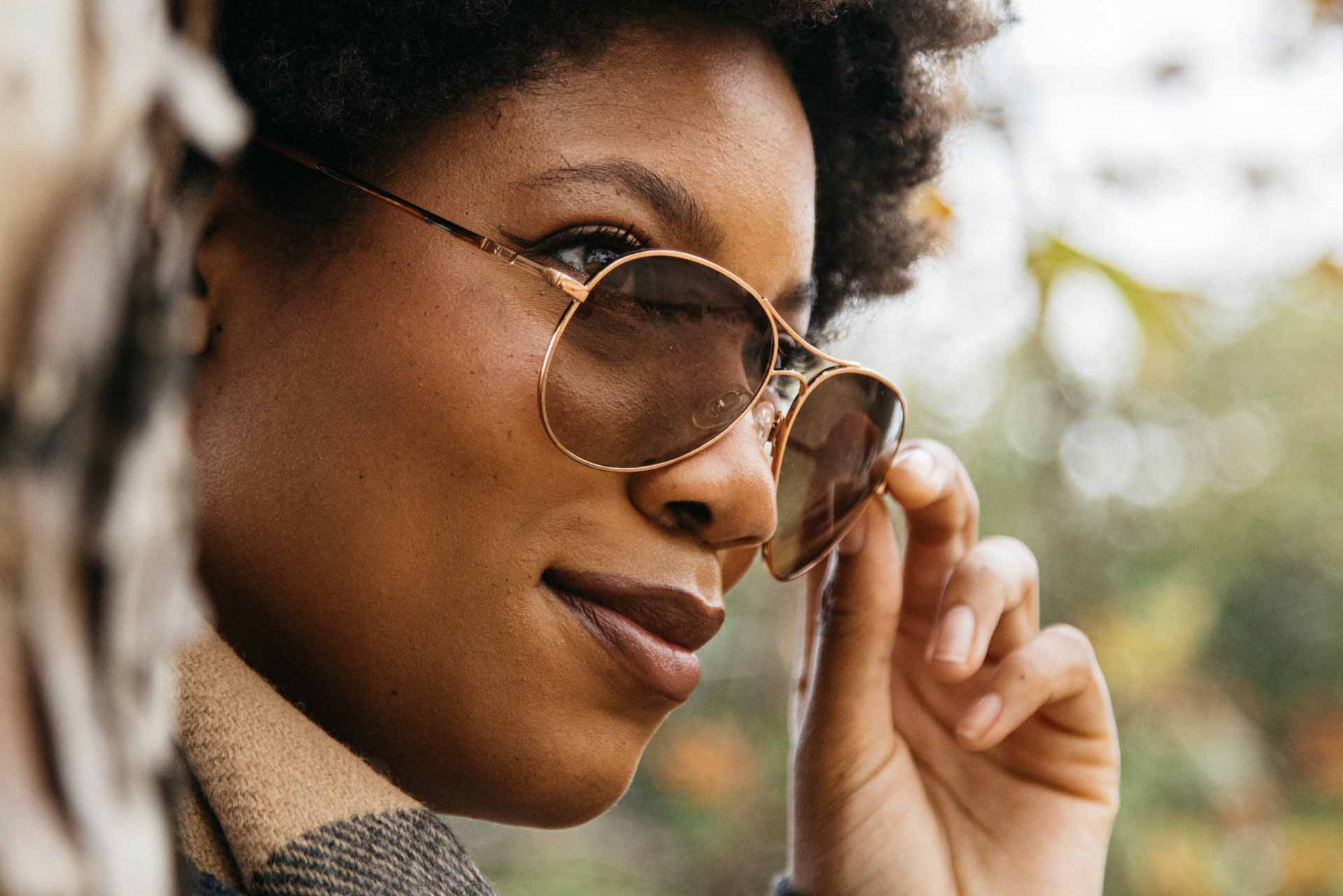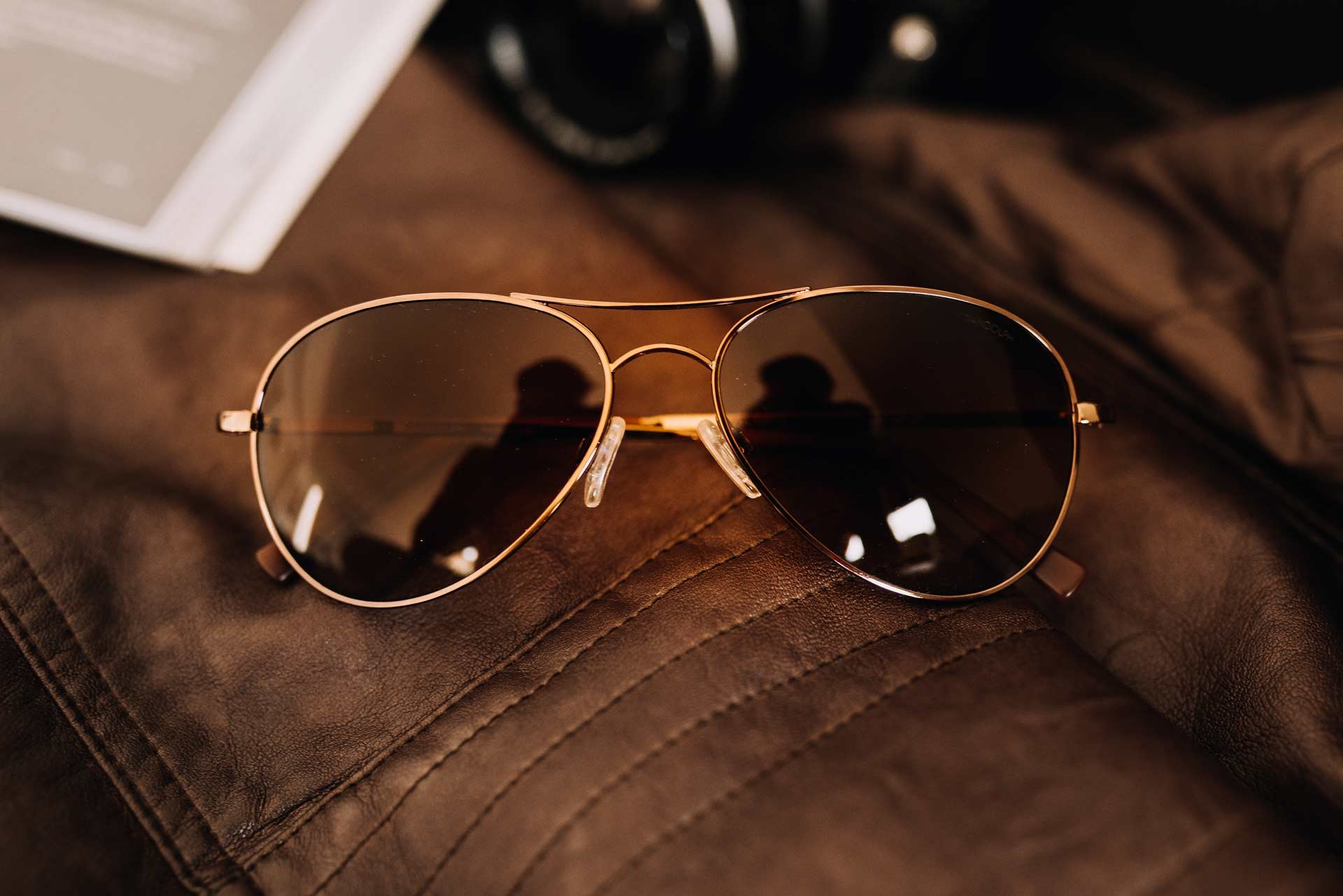 ---
Amelia in 22k Chocolate Gold frame and Cape Sand SkyForce Air™ lens
---
---
The Hawk is known as Randolph's best gender-neutral style for those with small faces. Sunglass fans who aren't sure if the teardrop aviator style fits their face type are sure to enjoy wearing the Hawk. The name was inspired by its unique combination of classic Aviator character and sporty, aerodynamic curvature. A unique characteristic of the Hawk is a pointed inward curve over the nose bridge, offering a fierce and athletic personality.
---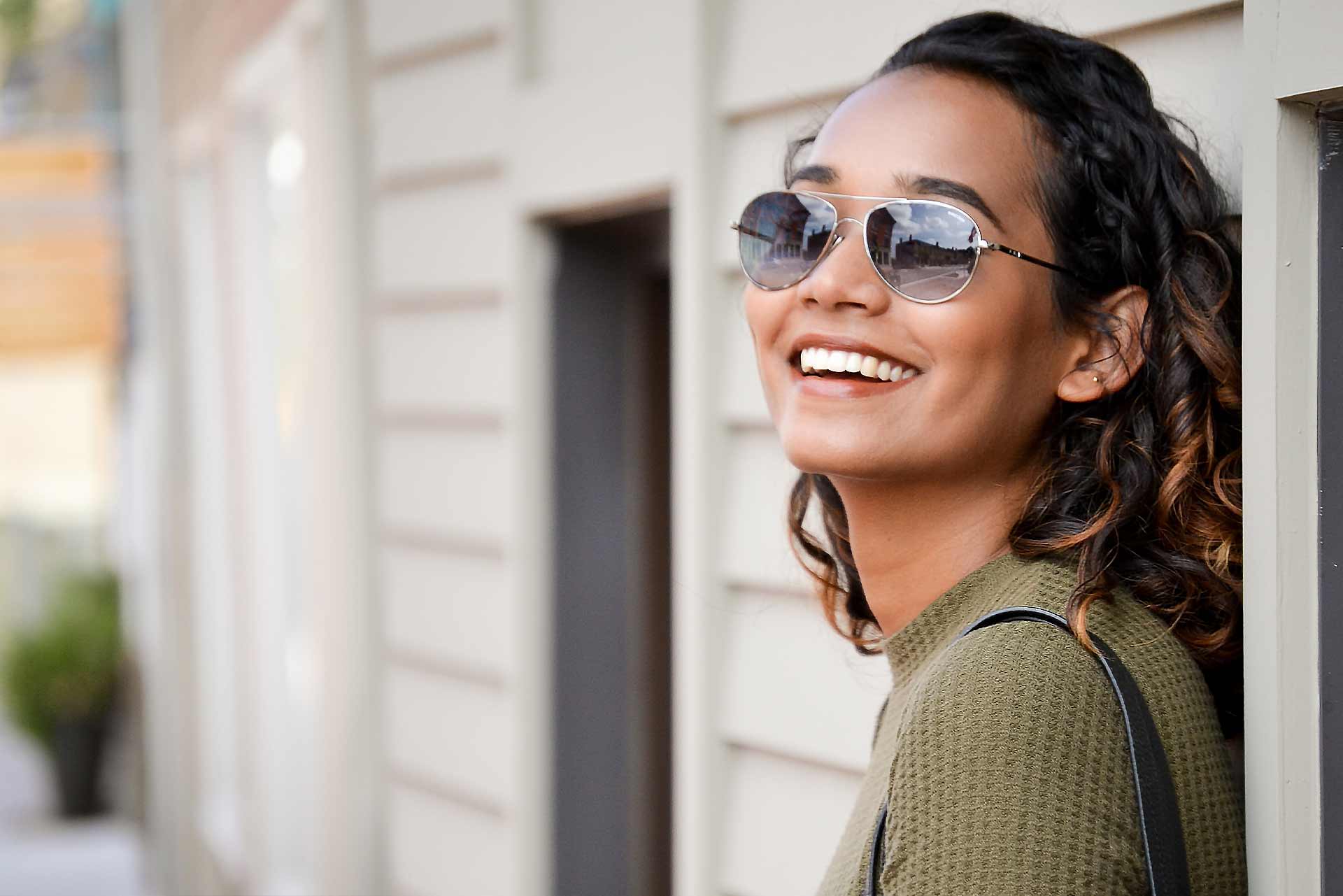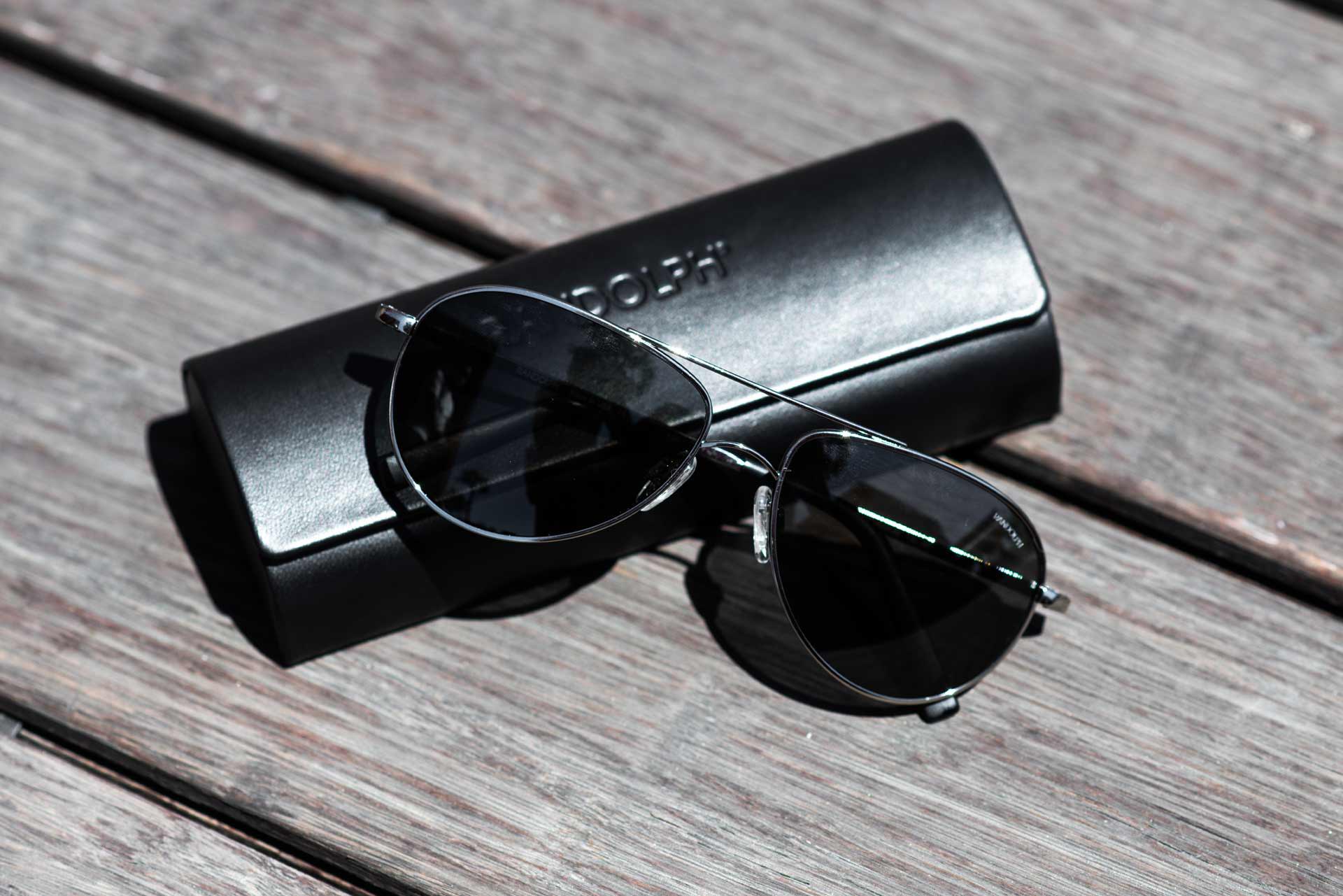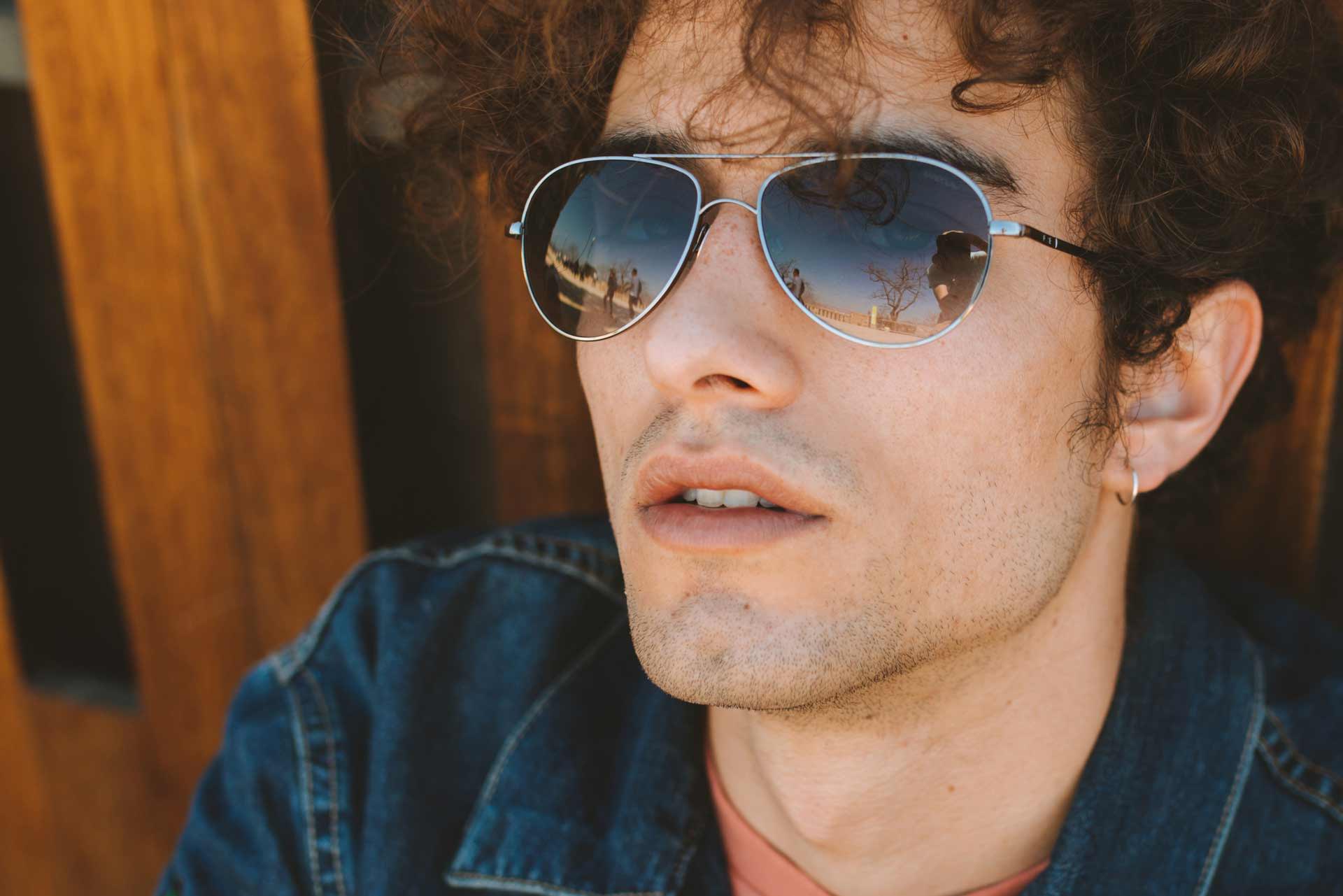 ---
Hawk with Gunmetal frame and Slate Skyforce Air™ lens
---
---
Thaden, released in 2019 as part of Randolph's new line of designer women's sunglasses, is most similar to the Hawk and engineered to fit petite, female faces with a very slight teardrop lens shape. The frame offers an all-new unique, angular twist on the outer top edges. The slight geometric edge is subtle and quietly breathes new life into a timeless style. Many women aren't sure if teardrop sunglasses are right for them due to the masculine history behind aviators. Thaden puts this question to rest.
---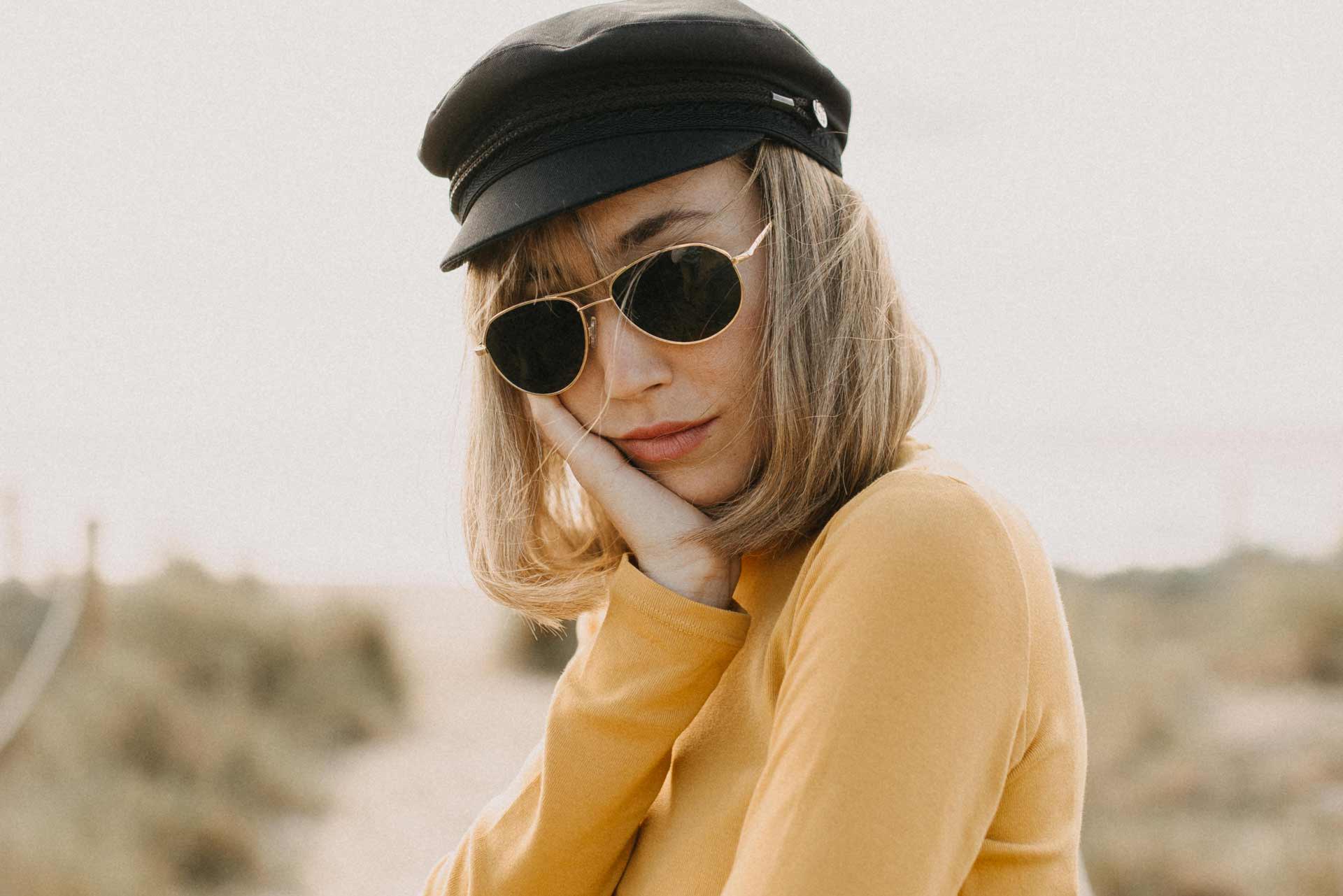 ---
Thaden with 23k Gold frame and AGX SkyForce™ lens
---
---
5. Yeager (retired style)
The now retired Yeager was named after Charles Elwood Yeager, the first pilot to exceed the speed of sound in level flight. Yeager is a slimmer, lighter frame with wider lens coverage compared to the Concorde. The bottom outside corners of the frame's teardrop edge are further rounded for a more circular look, and a straight nose bridge makes this frame more geometric in shape. The Yeager is released with entirely new lightweight Polarized SkyForce™ lens options in Autumn Sunset, Mystic Blue and Acadian.
---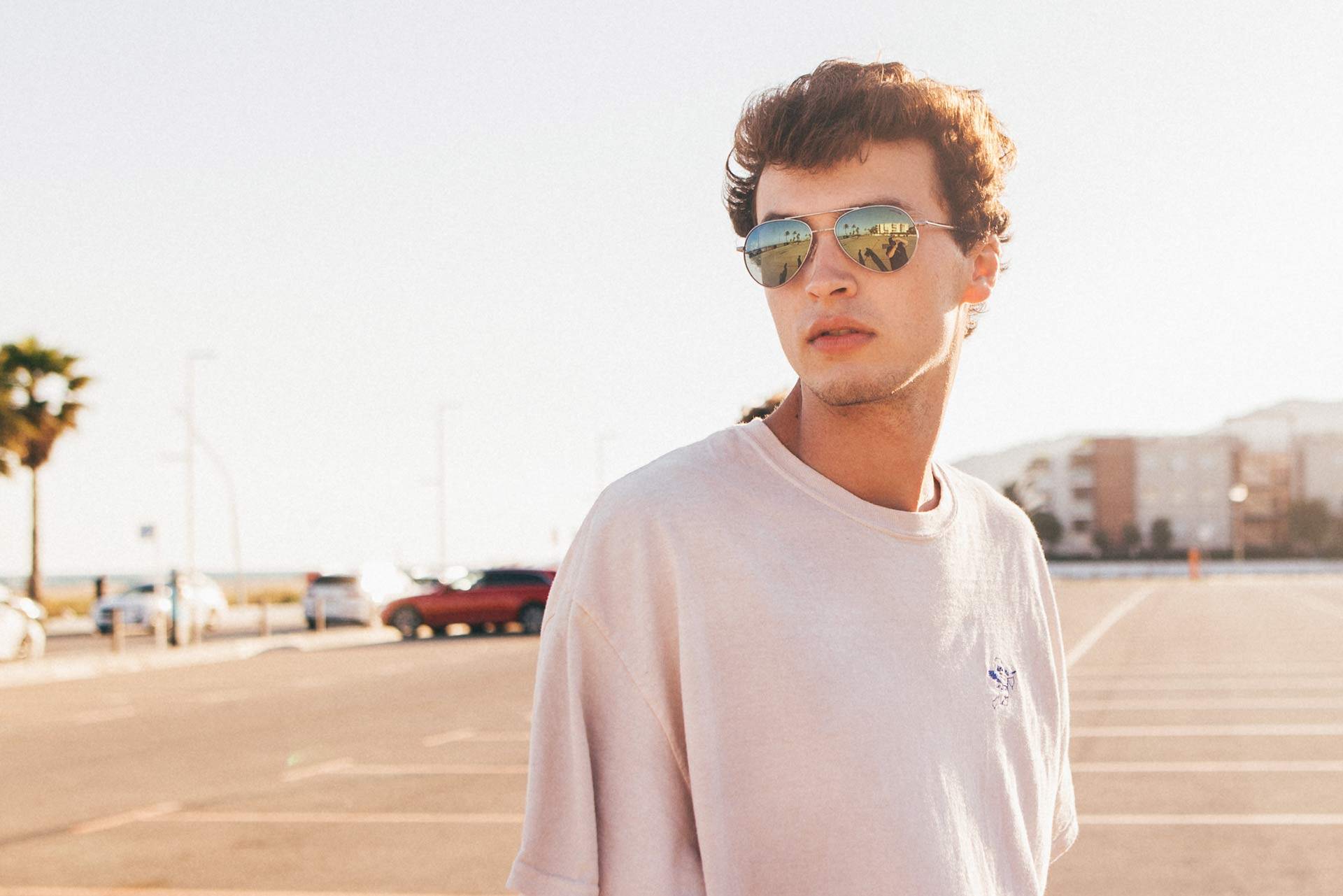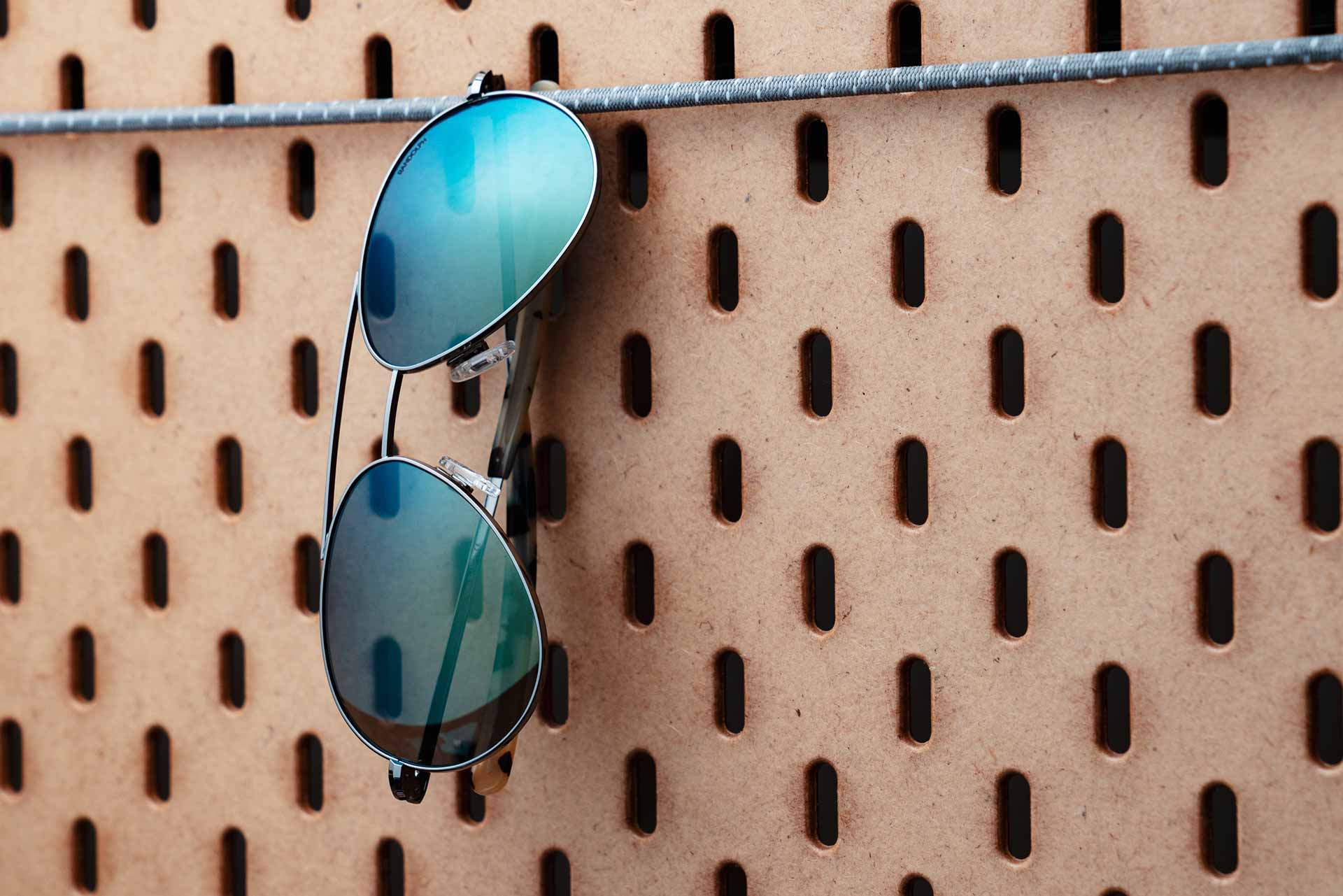 ---
Yeager with Dark Ruthenium frame and Acadian SkyForce-P lens
---
---
---
---
---
Randolph & More Teardrop Styles
With generations of eyewear manufacturing under our belts, Randolph Engineering has developed many styles of teardrop aviators over the years.
The list above includes our current-season styles, but you may be aware of many throw-back styles that emerge through our Factory Sales and other channels.
Stay on the lookout for NEW styles to come in the future, too! We respect where we come from, and we're reinventing where we're going.
---
---
Follow Randolph Engineering
---
Leave a comment