With aviation in our heritage, we've made it our mission to help Angel Flight NE on theirs. For each order that is placed between October 24, 2022 - January 8, 2023, we will donate to Angel Flight to fund life-saving flights to those in need of medical care. Together, let's support Angel Flight NE on their mission to provide flights for patients to life-saving healthcare treatment!
Kenzie, 6, New Jersey
Thanks to Angel Flight NE, Kenzie and her family were flown to receive treatment at the University of Iowa Stead Family Children's Hospital for her rare bone disorder after her local provider recommended she see a specialist for further treatment. Since then, Kenzie's team in Iowa have developed a new treatment plan and she continues to receive vital care so far from home with the help of Angel Flight NE.
TOGETHER, WE'RE MAKING A DIFFERENCE. 2020-2023 DONATIONS:
#EngineeredForGood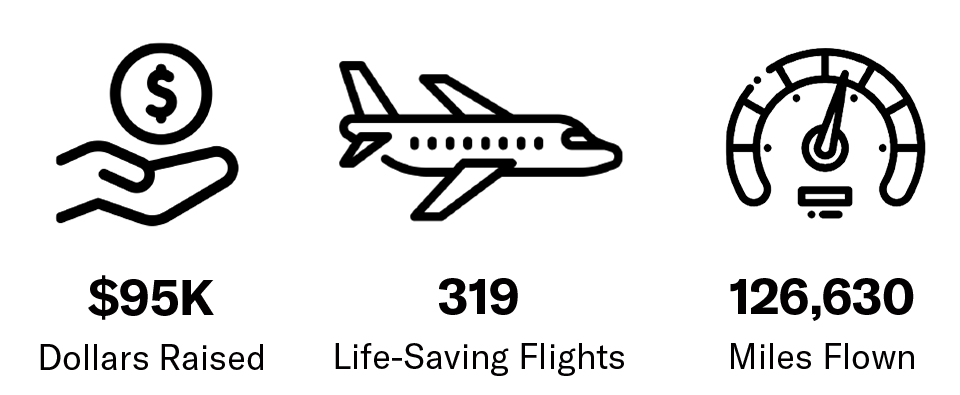 WHO IS ANGEL FLIGHT NE?
Distance should never be an obstacle for patients to access life-saving medical care outside of their geographical location. Imagine living hundreds or even thousands of miles away from your only treatment for a life-altering diagnosis - how will you get there? This is where Angel Flight NE helps.
LIFE-SAVING FLIGHTS
Volunteer Pilots donate their planes, time and fuel while "Ground Angels" organize the transportation from end-to-end to provide a smooth, quick, comfortable ride for their precious passengers - all free of charge.
*Angel Flight NE x Randolph Donation Terms and Conditions can be viewed here