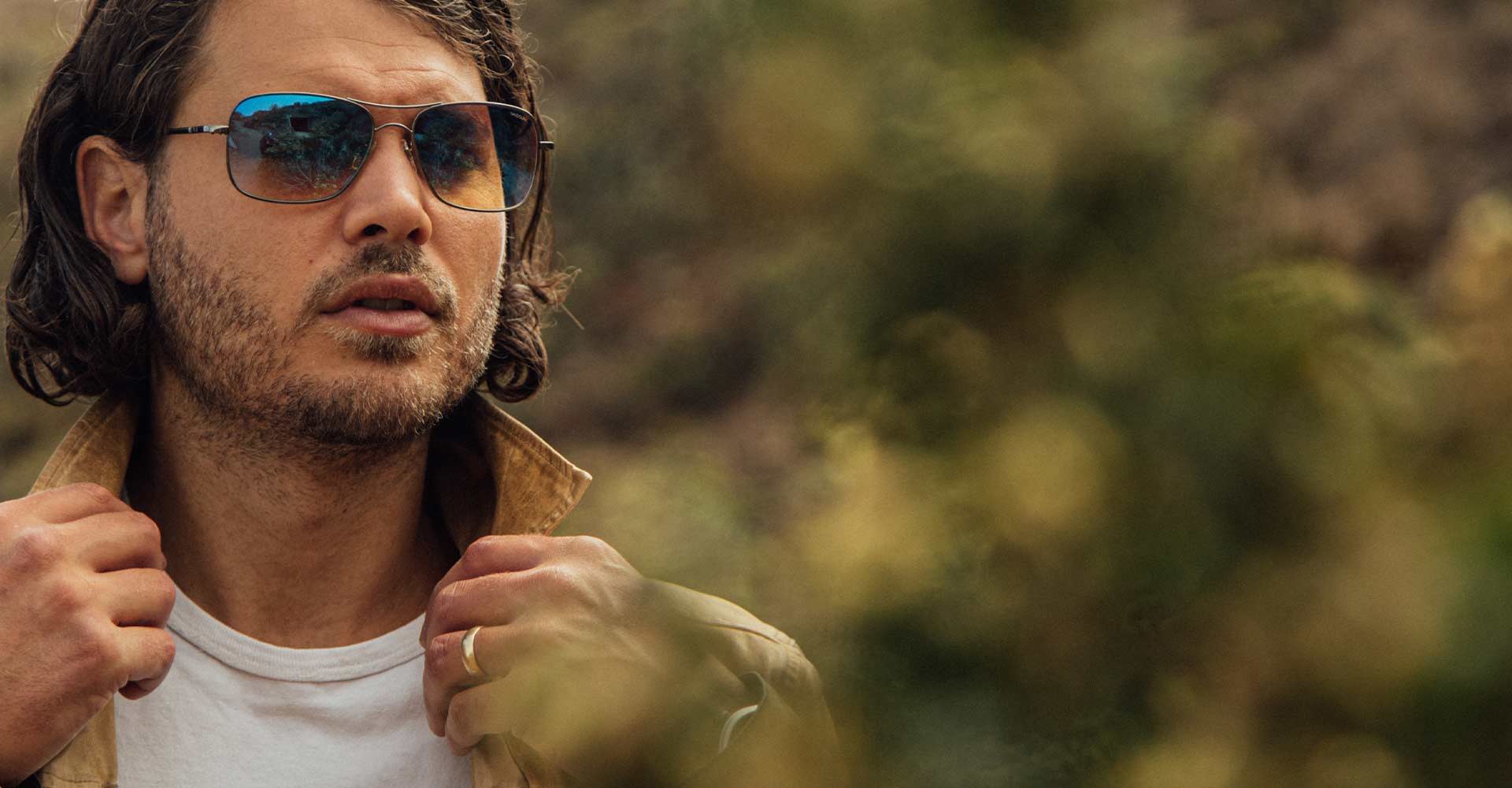 Fall Shades That'll Keep You Seeing Clearly Through Autumn


Do I need to wear Autumn sunglasses? Some might not think so, but shades for Fall have more pros than you might think.
---
8 Reasons to Wear Shades in the Fall
---
Sunglasses never go out of style. Some may think sunnies belong on the beach, but common sense begs to differ.
Randolph Engineering eyewear is designed to protect your eyes from the elements year-round, and year after year. In the past, we've talked about why it's important to always wear your sunglasses outdoors with GQ Magazine, but why during the fall? During colder months of the year, the sun is just as likely to affect your eyes. The right lens and classic frame shape can last you a lifetime. Or two.
---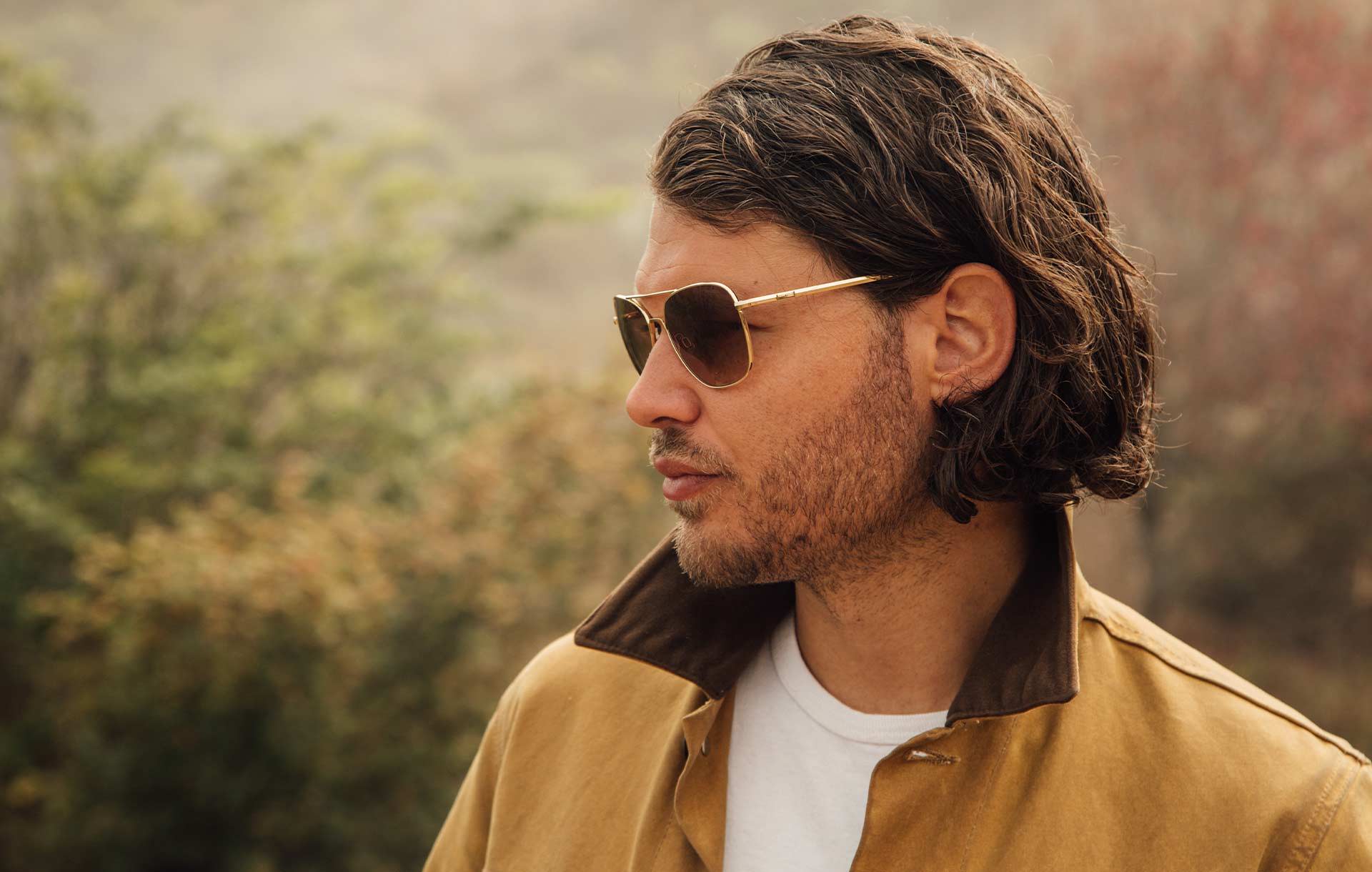 ---
---
Fall Shades for Men & Women
---
---
---
Why Wear Sunglasses in the Fall?
---
1. The sun is in your line of sight during the fall and winter.
The sun is closest to your field of vision in the fall and winter. If you live closer to the equator, you'll notice less of a difference as the sun appears to stay higher in the sky. For people who experience seasonal change from fall to winter with shorter days, the sun isn't as high in the sky as it is in summer. This means it is closer to your line of sight all day long during colder months. That's why you should wear your sunglasses to protect from the sun while you're more likely to find it in sight. Many people overlook this fact! Instead, be your extraordinary self and sport an accessory that not only makes you feel good, but looks good too.
---
2. UVA/UVB rays affect you all year.
You've likely heard this a hundred times before. Harmful UVA and UVB rays deeply penetrate your skin to its thickest layers, and even on a cloudy day you're at risk. These rays affect your eyes and the skin around your eyes, too. Sunglasses offer a layer of sure protection for your eyesight. Wearing your sunglasses year-round ensures you're protected year-round.
---
3. Nerve damage and eye fatigue is made worse with light and glare.
Overtime, some people experience macular degeneration, which is light-sensitive nerve tissue within the eye. You may start to experience eye strain in the summer that does not go away. Your sunglasses will always have you covered to help prevent fatigue due to damage year-round. Glare is common while you're driving due to reflections from cars, and also later in the year when it comes to snow.
---
4. When wind picks up, your eyes and skin dry out.
The weather becomes more chaotic further into fall, and your sunglasses are perfect to help shield your eyes from these elements. Between your eyes and the skin around your eyes, it's easy for wind to dry you out. This may impact your vision while outdoors, so always go outside prepared with reliable eyewear.
---
Fall Shades for Men & Women
---
---
---
---
5. Progression of cataracts occurs year-round.
Cataracts is the leading cause of blindness worldwide and occurs slowly over the course of years. It's caused by damage to the eye lens tissue and can occur more often in people with medical conditions such as diabetes. When you wear protective eyewear as a habit year-round, you're protecting from damage to your eye for a lifetime.
---
6. Skin cancer around the eyes is very common, and occurs year-round.
The sun is always beating down, whether it's sunny or overcast. Protecting the skin around your eyes is highly recommended since 10% of all skin cancers occur around the eyes. While we think to wear sun tan lotion and sunglasses in the summer, the sun affects cancer around the eyes year-round. Even in the fall, protective eyewear is essential to your health.
---
7. LED and HEV/blue light is all around us.
When you stare long enough at your computer screen, your eyes experience fatigue similar to when you stare into sunlight. Screen technology emits high energy visible (HEV) light, also called blue light. This light comes from your phones, from endless screen technology when you look around, and it even comes from the sun. Randolph eyewear includes several layers of protection in each lens to guard against blue light.
---
8. Durable sunglasses never go out of style.
Everyone has a cheap plastic pair they toss in their beach bag during the summer. These sunglasses go out of style when you're through with your annual beach trip. So, why should you wear sunglasses this fall? When it comes to a pair worth wearing year-round, premium metal and a superior lens design makes all the difference. Don't retire your Randolphs to summer storage when they're engineered to join you on every outdoor adventure. Keep them safe in your microfiber bag and keep them spotless to shine no matter the season.
---
---
Fall Shades for Men & Women
---
---
---
---
The Best Sunglasses for Fall
The best sunglasses for fall have a gradient lens to protect from overhead light while offering an easy viewing experience in medium to low light.
Many sunglasses fans are instead accustomed to direct overhead light from summer time. Lenses best suited for summer block out overhead sunlight with heavy tints. When sunglasses are gradient, you take advantage of all the same protections from the sun but with a more transparent lens to see through with overcast or partial light in the fall.
We've designed SkyForce Air™ lenses to combine a gradient base with popular flash mirror qualities. Perfect for fall, the gradient lens protects from overhead light and gives an easy eye-level viewing experience through superior optical technology. The flash mirror coating gives your style extra shine to reflect the world around you. Northern Lights is an excellent choice for fall and autumn sunglasses, offering a beautiful blue hue over a tan gradient base.
---
But can you wear sunglasses in the winter?
The sun is out year-round. Not only are you at equal risk of exposure from the sun on your eyes during the colder part of the years, snow also causes additional reflections on your eyes. Eye fatigue is increased when you drive in the snow. Always wear your sunglasses when it comes to protecting the health of your eyes, no matter the elements or the season.
---
Follow Randolph this Fall & Winter
Are you a big fan of Randolph this fall? Tag us in your seasonal pictures on Facebook, Instagram,Twitter and Pinterest and use #MyRandolphs for a chance to be featured. We're always on the lookout for our fans.
---