JAN & STAN'S AMERICAN DREAM
Originating in Poland, master machinists, Jan Waszkiewicz and Stanley Zaleski immigrated to the United States with their families and willed their way to create iconic, high-quality sunglasses, handmade in the USA.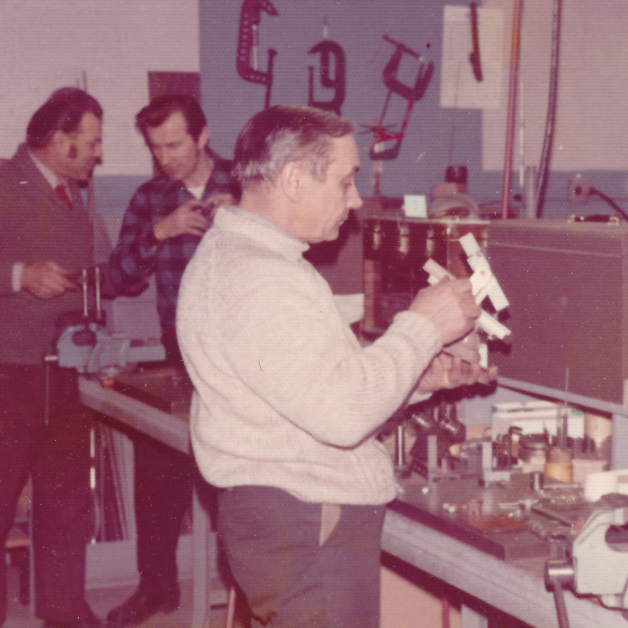 JAN WASZKIEWICZ
When the German's invaded Poland in 1939 Jan Waszkiewicz snuck out of Poland and became a navigator for the British Air Force. After World War II, with only $50 and some kitchen utensils, Jan, his wife, and son immigrated to the United States landing in Boston, MA. Already an expert machinist, Jan climbed the ranks in the Boston optical industry becoming a Head Toolmaker at Star Tool & Die and Marine Optical.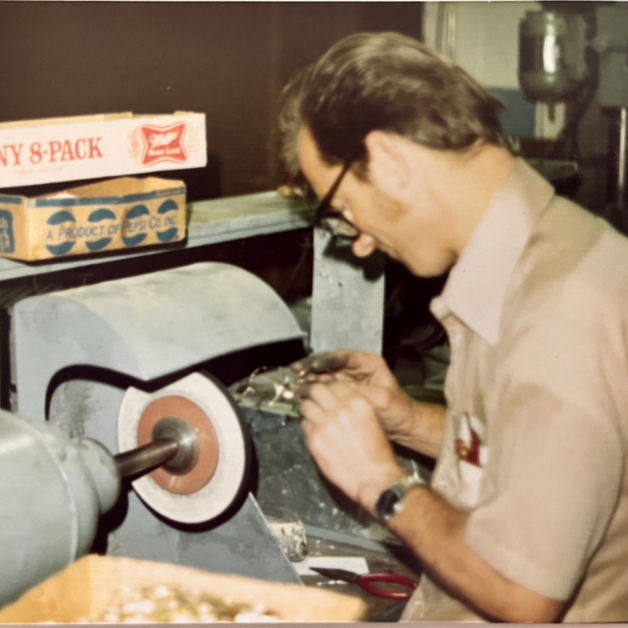 STANLEY ZALESKI
During the Cold War, Stanley Zaleski immigrated from Poland to the United States reuniting with his family after being separated for 10-years. One morning, Stanley walked into Star Tool & Die looking for a job and for the first time met his soon-to-be business partner, Jan Waszkiewicz. Immediately hitting it off, Jan hired Stan at Star Tool & Die. And after a brief stint in the United States Military, when Stanley returned from the service he once again teamed up with Jan Waszkiewicz at Marine Optical further honing his craft as a machinist.
A COLLECTIVE ENTREPRENEURIAL SPIRIT
Stan & Jan always had a vision of starting their own business. For years, you could smell welding smoke coming from the basement of Stan & Jan's residences as they hand built optical tools and machinery late into the evening. After countless long nights, Stan & Jan pooled together their life's earnings, and in 1973 founded Randolph Engineering.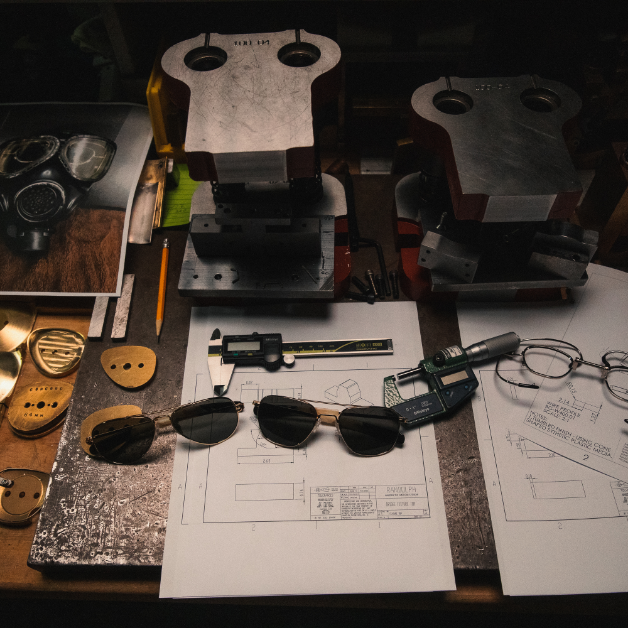 A DREAM IS BORN
In 1973, Randolph Engineering started making tools and machines for the optical manufacturing industry. Things would change forever when Stan and Jan won the contract to make military-spec aviators for the US Military a decade later. Over time Randolph became synonymous with quality driven product and made in USA craftsmanship. The Randolph Aviator wasn't just popular it became a global iconic sensation.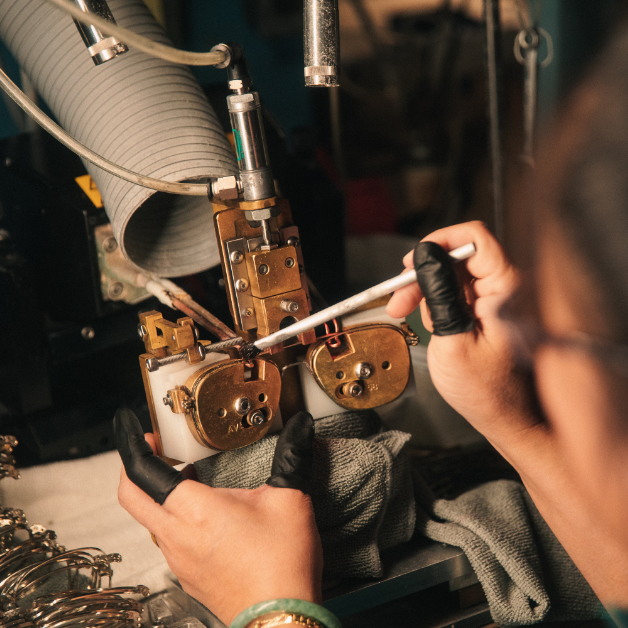 QUALITY FIRST
Since Randolph's inception, Jan Waszkiewicz and Stanley Zaleski have been committed to quality. Jan would always say, "never sacrifice quality over margin," and "it takes years to build your reputation and only months to tear it down." Our founder's quality first mind-set has served as the foundation of Randolph's historic 50-year run and will continue to guide us for the next 50-years.