Genuine, responsibly sourced 23k Gold, applied at 5x the industry standard.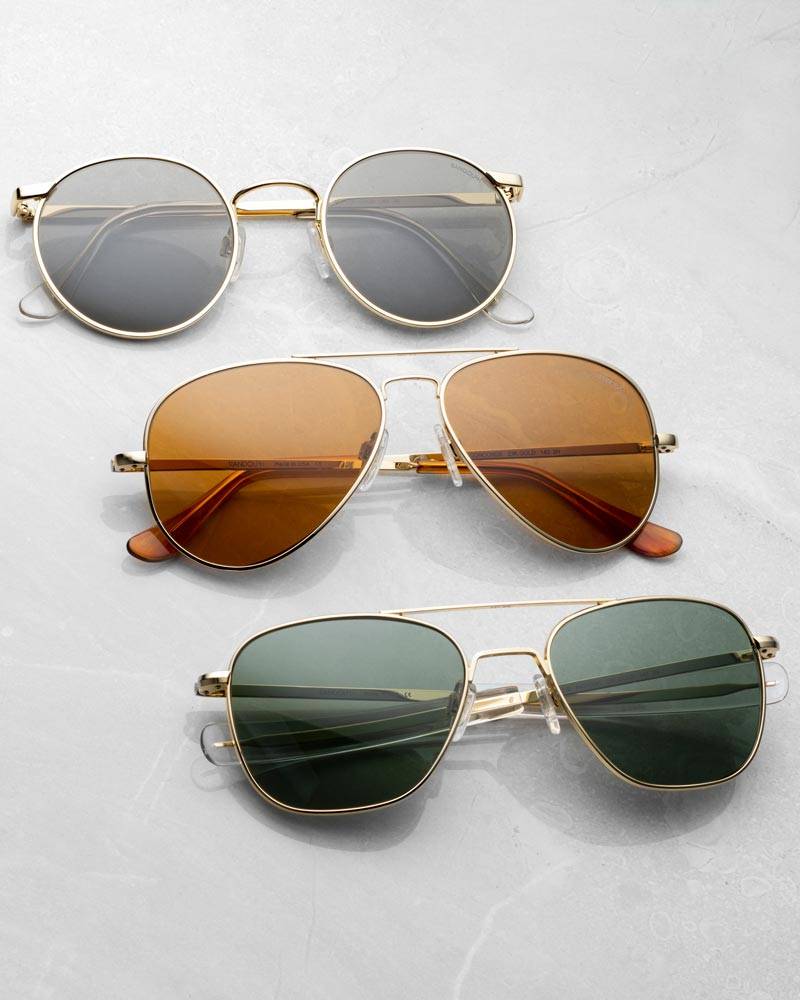 Genuine, responsibly sourced 23k Gold, applied at 5x the industry standard.
---
GENUINE 23K GOLD PLATED AT 5X INDUSTRY STANDARD
Our 23k Gold Sunglasses are handcrafted in the USA, electroplated in responsibly sourced 23k Gold at 5x the eyewear industry standard.

We manufacture responsibly, it's not always easy, but it's the right thing to do.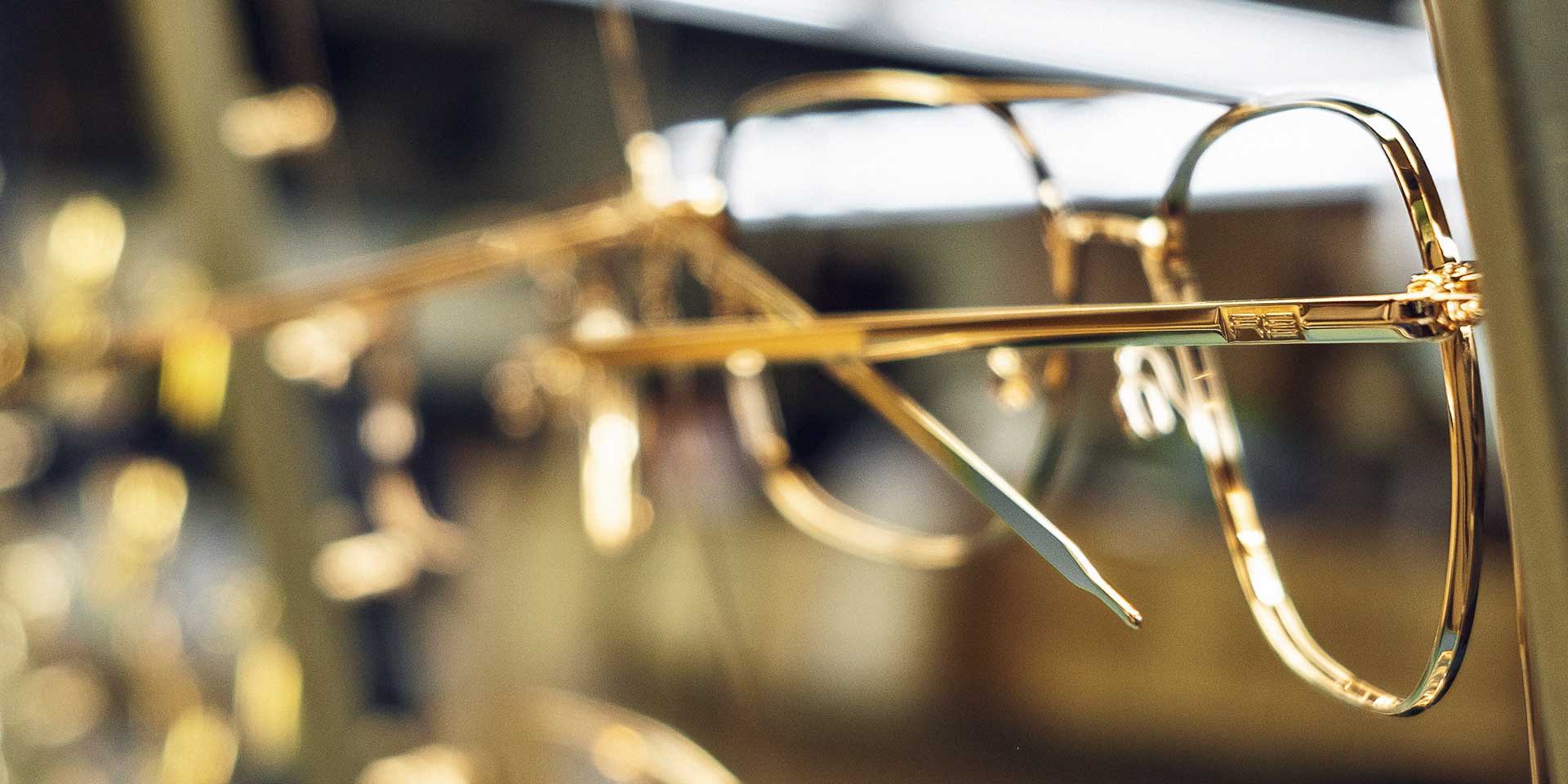 Purposefully designed lenses, impact-tested & treated with Vector™ Anti-Reflective, BlueWave™ blue light management, Oleophobic & Hydrophobic coatings.
POLARIZED OR NON-POLARIZED
If you spend a lot of time wearing your sunglasses when driving or on the water, choose polarized to cut out glare, for flying and everyday try non-polarized.
Our SkyTec™ lenses are made of mineral glass - the best clarity in the world - also used in camera lenses. SkyForce™ is super-lightweight for extra comfort.
"These are by far the best and most comfortable sunglasses I have ever owned.
I got the 23k Gold and Northern Lights. I get compliments all the time."
- Melissa - 5 Star Review, August, 2019.
---
Seeing the world a little differently isn't just what you do - it's who you are.
Go for Gold: Make a Bold Statement with
Gold Sunglasses
Gold: humans have been obsessed with it since we discovered it. It makes us feel good, complements every skin tone, and is simply elegant. Gold sunglasses are more than an accessory; they make a daring statement. American-made and designed, Randolph gold sunglasses combine quality, style, and true craftsmanship.
Our sunglasses are made of real 23K gold. All gold sunglasses are simultaneously trendy and timeless: they go with everything. Men's gold sunglasses and women's gold sunglasses are the finishing touches for both casual and formal looks.
Sunglasses with gold frames are bold but not overly so: they draw attention to the eye in a classy way. Gold rim sunglasses may seem delicate at first glance, but they are quietly commanding. They reveal the inner authority of whoever wears them.
Real gold sunglasses are a worthy purchase because they are a staple. There's no outfit or accessory that they don't go with. No matter the shape of the rims or the color of the lenses, gold frames give you confidence. Other gold accessories like jewelry, chains, dog tags, hats, and even gold-tinted lip gloss can enhance gold-plated sunglasses. But gold sunglasses command the room all on their own. Gold frames complement all lens shapes and colors: aviator, round, square – blue, pink, black – and everything in between.
Gold-rimmed sunglasses can turn a humdrum look into something fit for the runway, like a bold red lip. They are an effortless way to uplevel your fashion game.
If you wear gold-rimmed eyeglasses, consider extending your effortlessly elegant look by making your sunglasses gold as well. Gold sunglasses are equally fit for a photo shoot on the beach, a trek through the desert, or an al-fresco lunch break at work.
Whether your personal style is a funky lens shape, colored lenses, or a retro design, gold rims have been popular across the decades and will never be outdated.
Randolph has the latest fashion in gold sunglasses in men's and women's frames. Stylish, handcrafted, and built to last a lifetime, Randolph gold sunglasses are waiting to be your next sleek and signature look.
Elevate your outfit. Make an entrance with gold sunglasses.