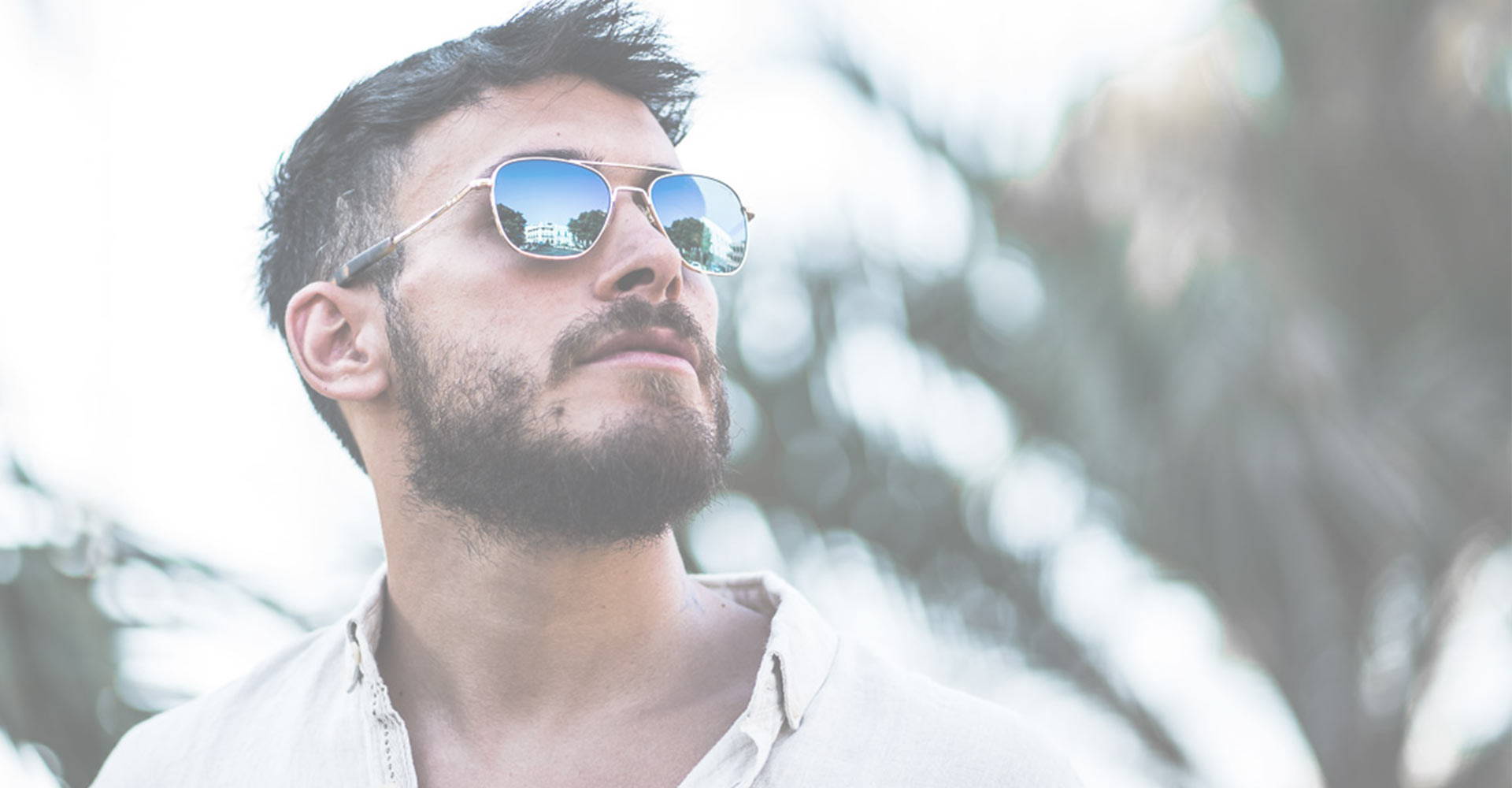 Ultimate Guide To Choosing Sunglasses That Fit Your Face Shape


Not sure which shades to pick? No fear, Randolph is here to help you find the perfect frames to fit your face!
---
Ultimate Guide To Choosing Sunglasses That Fit Your Face Shape


---
Have no fear, Randolph is here to help you find the perfect Randolph sunglasses to flatter your face shape!
First, determine what kind of face shape you have by reading the descriptions below. Then check out our recommended styles in any of our jewelry quality frame finishes and sleek, stylish lens options. Want to get your perfect match right away? Read below!
---
Square face shapes have a strong, prominent jaw line, square chin and broad forehead.
---
---
Try our P3, The Hawk, Concorde and Raptor. Round glasses like the P3 will help create a less rigid element to your face. The Hawk, also being a more rounded take on our Concorde, will present the same look while also helping to lengthen square shaped faces. The classic teardrop shape of the Concorde will also work to contrast your face shape. Oval shapes like our Raptor frame will add contour to your sharp features.
---
---
Heart face shapes have a broader forehead and narrower jawline and chin.
---
---
---
---
Oval face shapes have narrow, balanced features, often highlighted by high cheekbones.
---
---
Lucky you, you have what we call a "face for sunglasses." Most styles will work for oval-shaped faces, so why not try them all? We recommend starting with a versatile square frame like an Aviator or Intruder. On the other hand, you can also pull off more trendy round frames like the P3 or P3 Shadow.
Note: If you have a particularly long face, the Concorde may make your face look longer. Try a modified version like The Hawk or Amelia.
---
---
Round face shapes have a soft, circular shape where the width and length are almost equal.
---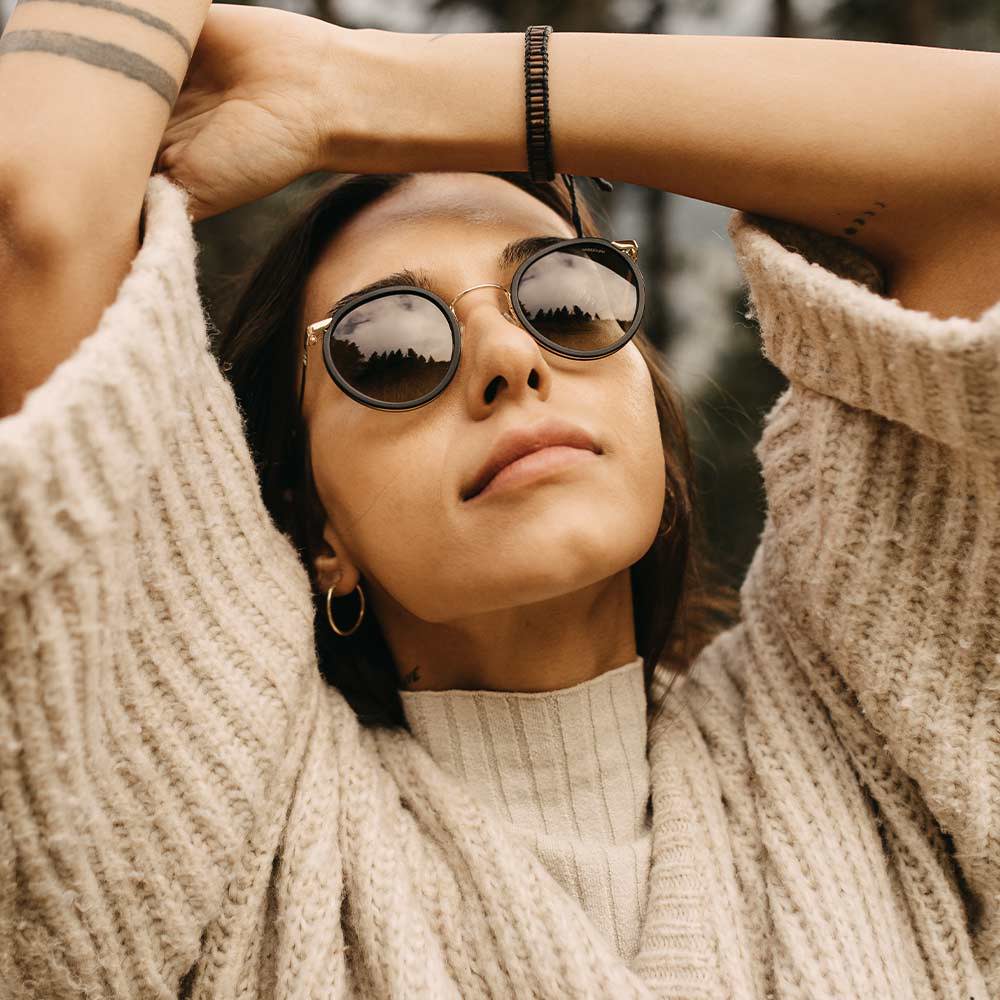 ---
Try our Aviator, Intruder, Concorde, P3 Fusion and P3 Shadow. To contrast your more rounded features, sharp squarer shapes, such as the Aviator and Intruder, will help your face appear longer and slimmer. The tear drop shape of the Concorde will create a similar lengthening appearance. For the more daring, try the P3 Shadow. It is a round style, however, the addition of a prominent brow bar adds an angular element that will work for your face shape as well.
---
---
Triangle face shapes have wide foreheads and a narrow jawline.
---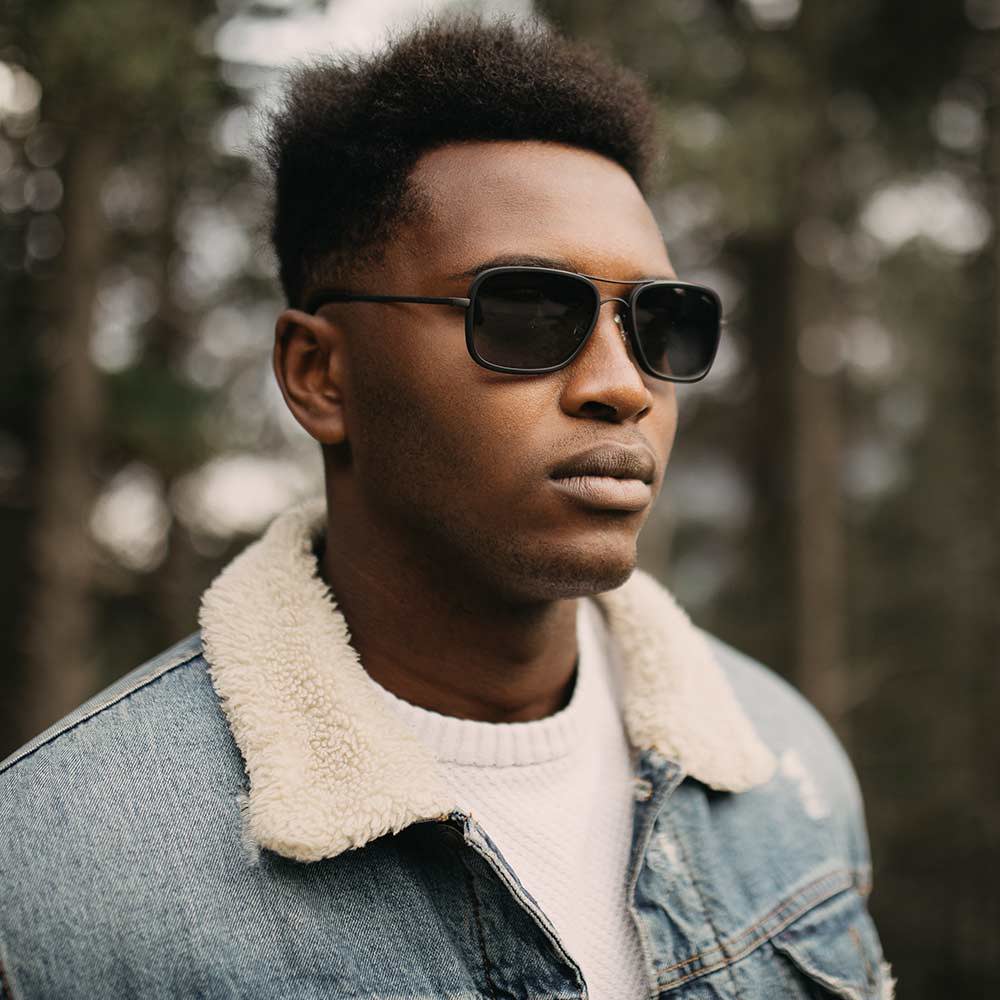 ---
Choose styles that fits well on a wider forehead such as the Archer Fusion for men and the Noyes for women. Classic aviator sunglasses are perfect for also helping this face shape to appear more balanced. Try our Aviator or Concorde for classic styles steeped in heritage. Women can try Randolph's delicate feminine styles such as Noyes, which offers a very flattering lens for this face shape. Men may also like to try the Intruder, which has a larger lens than the Aviator and also helps to complement a wider forehead.
---