---
Women's Aviator Sunglasses
For women's sunglasses styles defined by aviation, look no further. Randolph women's aviator sunglasses are engineered for the skies with unique feminine styles. With sunglasses inspired by Amelia Earhart and legendary airplanes, we honor where we've been and reinvent where we're going. Each pair is manufactured by hand in over 200 steps to ensure the highest quality, time and time again, from our factory in Massachusetts.
Aside from our classic styles, we also have exciting news to share about new feminine styles for 2021. Our styles are built to last a lifetime and for a generation — or two. We stand by our jewelry-quality materials offering you premium metals and acetates.
Wear your women's aviator sunglasses around the world and back, then hand them down to you daughters. Randolph Engineering is made in the USA, and we aren't going anywhere.
---
---
---
---
"This is eyewear that determines the future of all trends in all eyewear."

---
---
---
Women's Polarized & Non-Polarized Aviator Sunglasses
Randolph offers a wide array of lenses to choose from in non-polarized for pilots and polarized for those seeking sunglasses for most other recreations. Find a variety of colors, gradients and mirrored styles to fit your favorite women's aviator sunglasses frames.
The best aviator sunglasses for women also fit comfortably. Randolph Engineering sunglasses come in two options: Bayonet and Skull temples. Bayonet temples are straight and have a slight curve inwards to shape with the back of your head, while skull temples are the familiar shape that wraps downward around the back of the ear.
---
---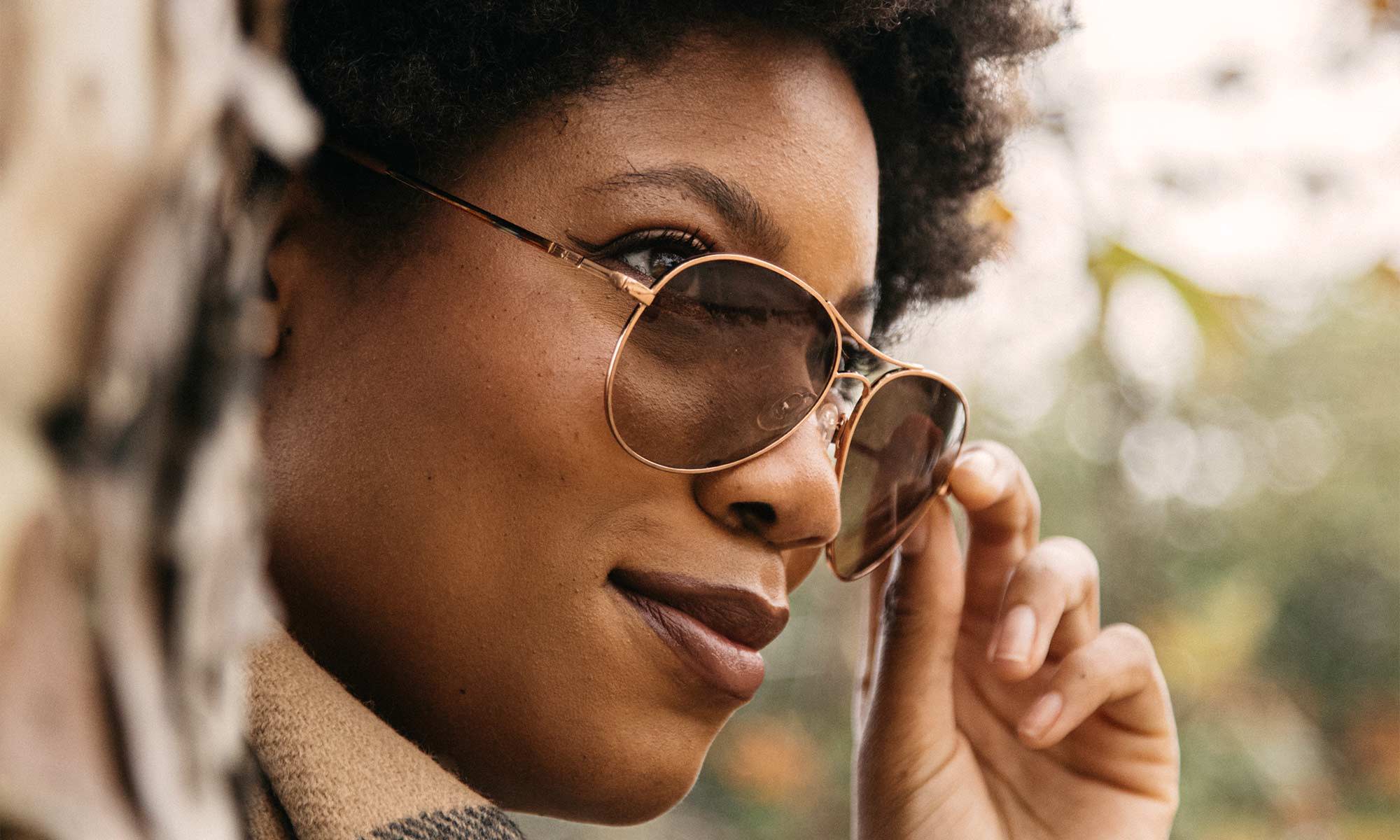 ---
The Amelia sunglasses, named after Amelia Earhart, are fashion-forward women's aviator sunglasses with a wide wrapping lens for extra coverage around the sides. For female aviators, the Amelias are a wonderful flight companion in a non-polarized lens. They're a great fit on heart, round and triangular faces.
For tastemakers alike, the Amelias are an excellent addition to every adventure. With a curved brow and teardrop shape, these women's aviator sunglasses are the perfect mix between an aviator style and fashionable shape.
They are excellent sunglasses for the skies, but also for recreational activities such as skiing and driving. Non-polarized lenses allow you to view screens and reflections, such as from snow, objects in the skies or control consoles.
---
---
---
---
---
---
---
---
You might have noticed the trailer released for Captain Marvel features a sneak peak at Randolph Aviators worn by Brie Larson. For those looking for dependable and classic women's aviator sunglasses, the flagship Aviator is unbeatable. With a square-shaped lens, they're a best fit for heart, oval, circular and triangle shaped faces.
Since 1978, Randolph Engineering has created durable sunglasses according to military-grade technology. Built for those who demand the best, the Aviator is the go-to women's aviator sunglasses for flight. The origins of this style date back to Randolph's very beginnings.
---
---
---
---
---
---
---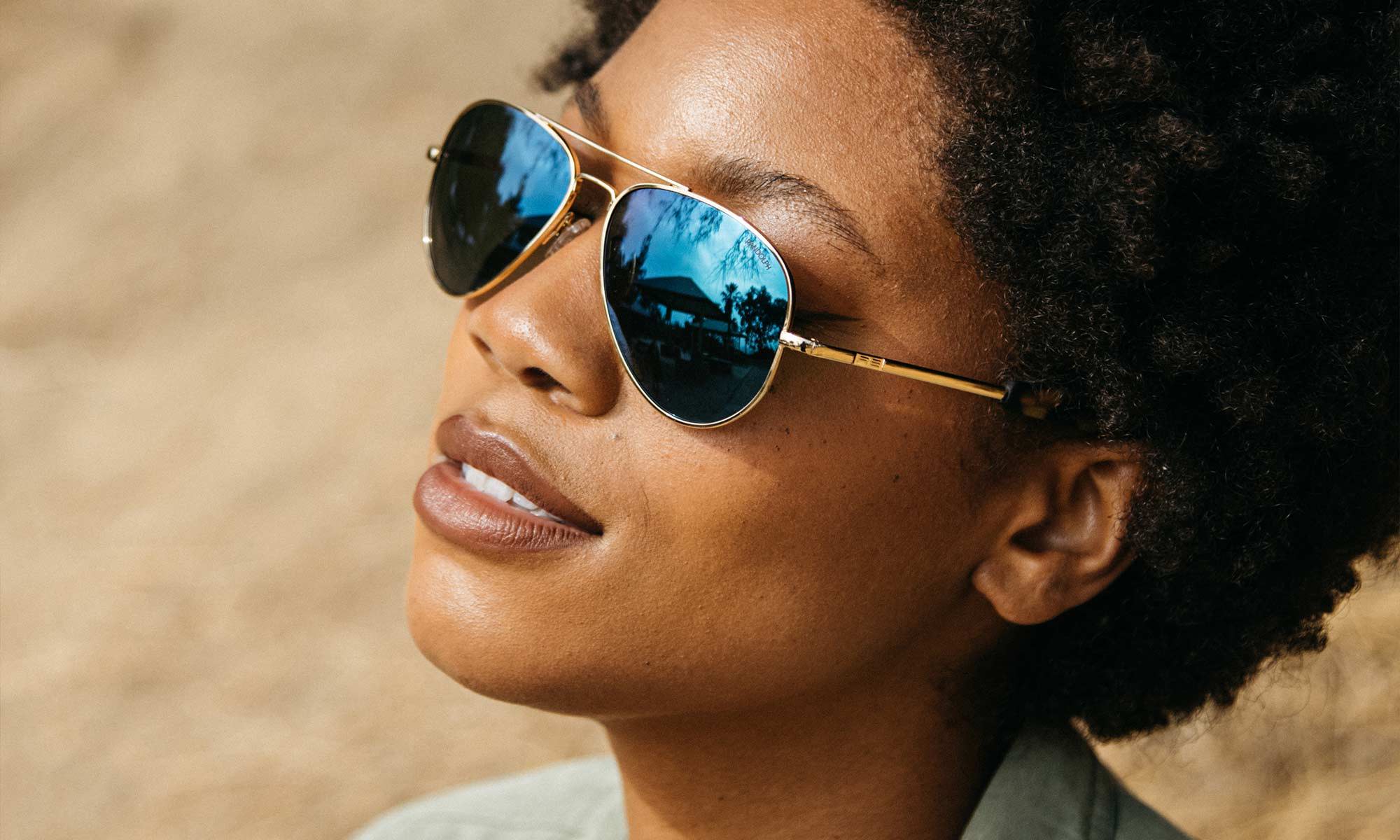 ---
Designed with the teardrop shape paying homage to the original WWI aviator, the Concorde is another classic Randolph style. Named after the Concorde supersonic passenger airliner, the Concorde is built to meet the same military standards as our classic Aviator. These women's aviator sunglasses are the perfect fit for square, heart, round, and triangle shaped faces.
The low teardrop style is iconic and legendary for pilots around the world. The Concordes are Randolph's take on this popular go-to style for aviator sunglasses made with premium metal frames and unique, durable lens options.
---
---
---
---
---
---
---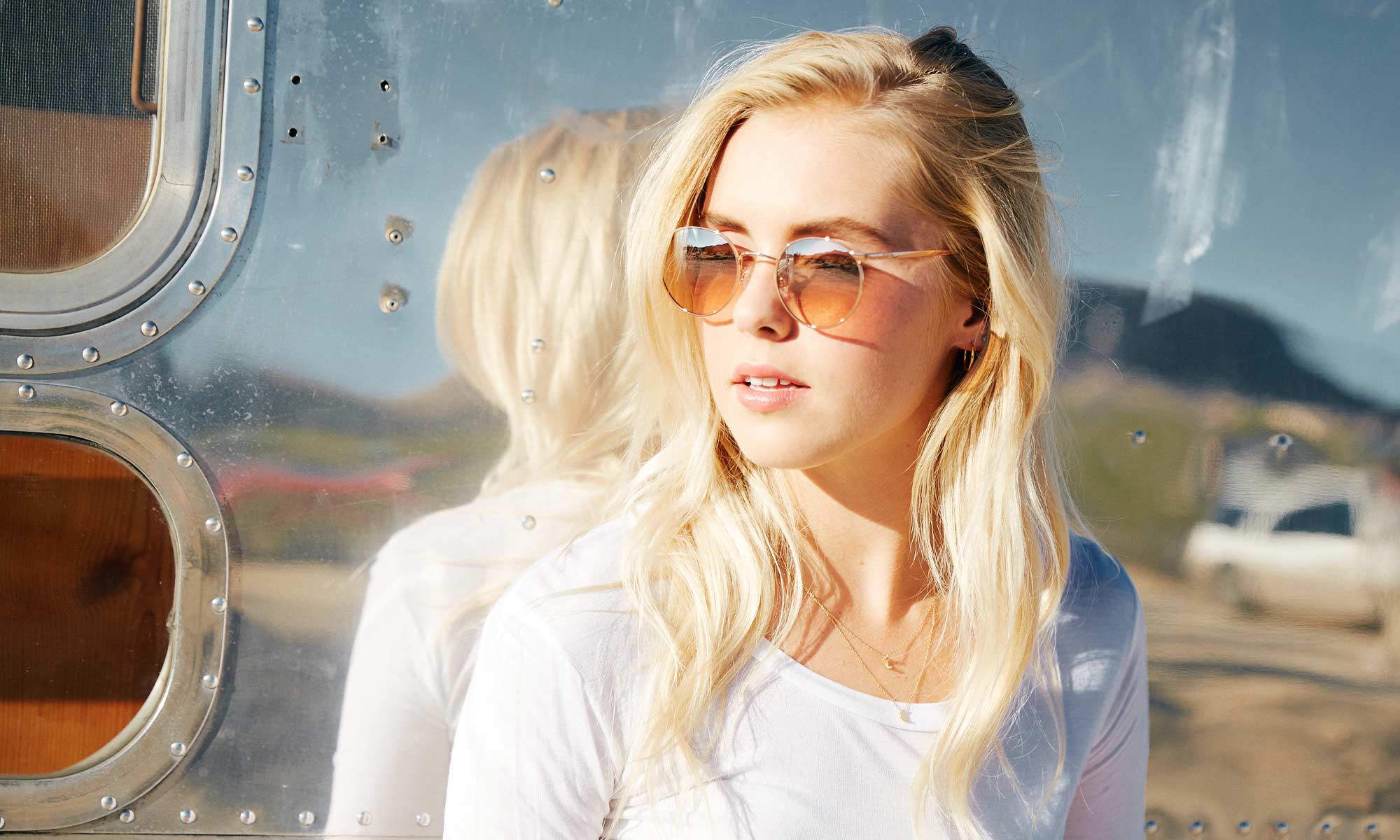 ---
Randolph P3s are worn by pilots, stars and fashionistas. Most recently, the P3s were worn by Emma Stone on the Netflix Series Maniac. The circular shape is also reminiscent of the 70s, worn by musicians such as John Lennon. These women aviator sunglasses are most fitting for square, oval and circular face shapes.
The circular shape behind the P3s pays homage to US navy submariners. Built to meet the same military standards as our classic Aviator, they offer a playful take on a military heritage from the beaches to the skies.
---
---
---
---
---
---
---
NEW Aviator Sunglasses for Women
For fans of our classic styles, we have exciting news to share.
As of early 2019 for purchase online, Randolph has released a line of ALL NEW frame styles inspired by famous female aviators.
Our latest designer aviators for women feature new sunglasses including Thaden and Cecil.
---
---
---
---
---
---
---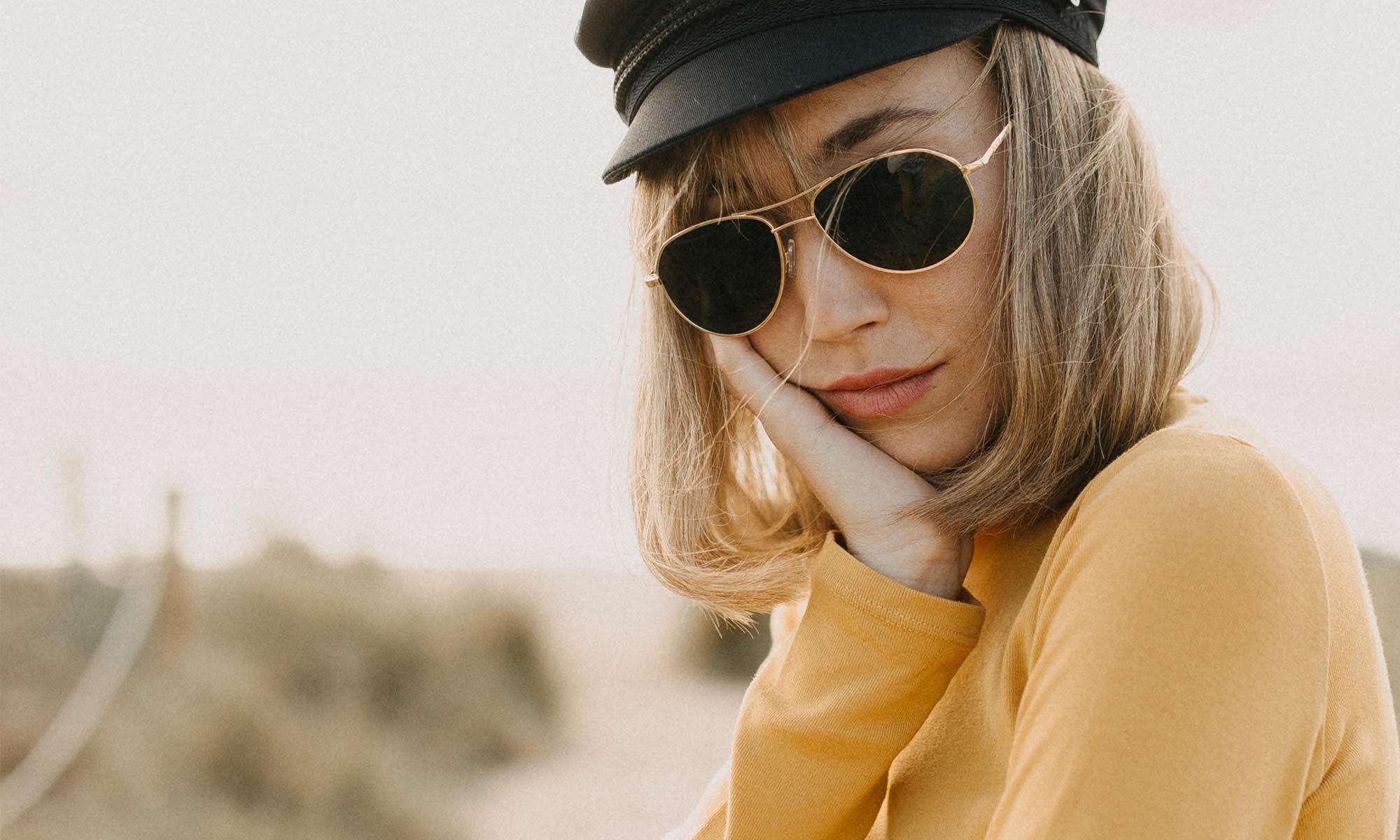 ---
If you have a small face, searching for an iconic aviator can be tough. Randolph offers classics like the Aviator and Concorde in three sizes, plus we also engineer specific frame styles for women with petite faces such as the new Thaden.
That's why we've engineered Thaden. The shape behind this aviator pays homage to the teardrop shape, but much less exaggerated. Thaden is also Randolph's among ourtakes on a geometric style. You'll notice a subtle squared edge on the top left and right of the frame.
Unique and elegant, Thaden pays homage to Randolph's legendary Crew Chief II, a similarly-sized frame retired a few years ago. This latest designer frame is named after Louise McPhetridge Thaden, winner of the first Women's Air Derby in 1929.
---
---
---
---
---
---
---
The Cecil offers something both old and new to the eyewear space. The oversized square lens gives a nod to the "bug eye" style in line with today's sunglasses trends while they also fit right in with Randolph's focus on heritage. Randolph's Cecil is named after Cecil "Teddy" Kenyon, a test pilot for Grumman Aircraft during WWII. A single nose bridge gives emphasis to the bold shape and large size of the frames, unlike the Noyes and Thaden which come with upper brow bars.
What sets Cecil apart from similar women's aviator styles is Randolph's rigorous standards meant to last a lifetime. With plating at 5 times the industry standard and proprietary SkyForce™ lens technology, Cecil is handcrafted in America and ready for takeoff.
---
---
---
---
---
---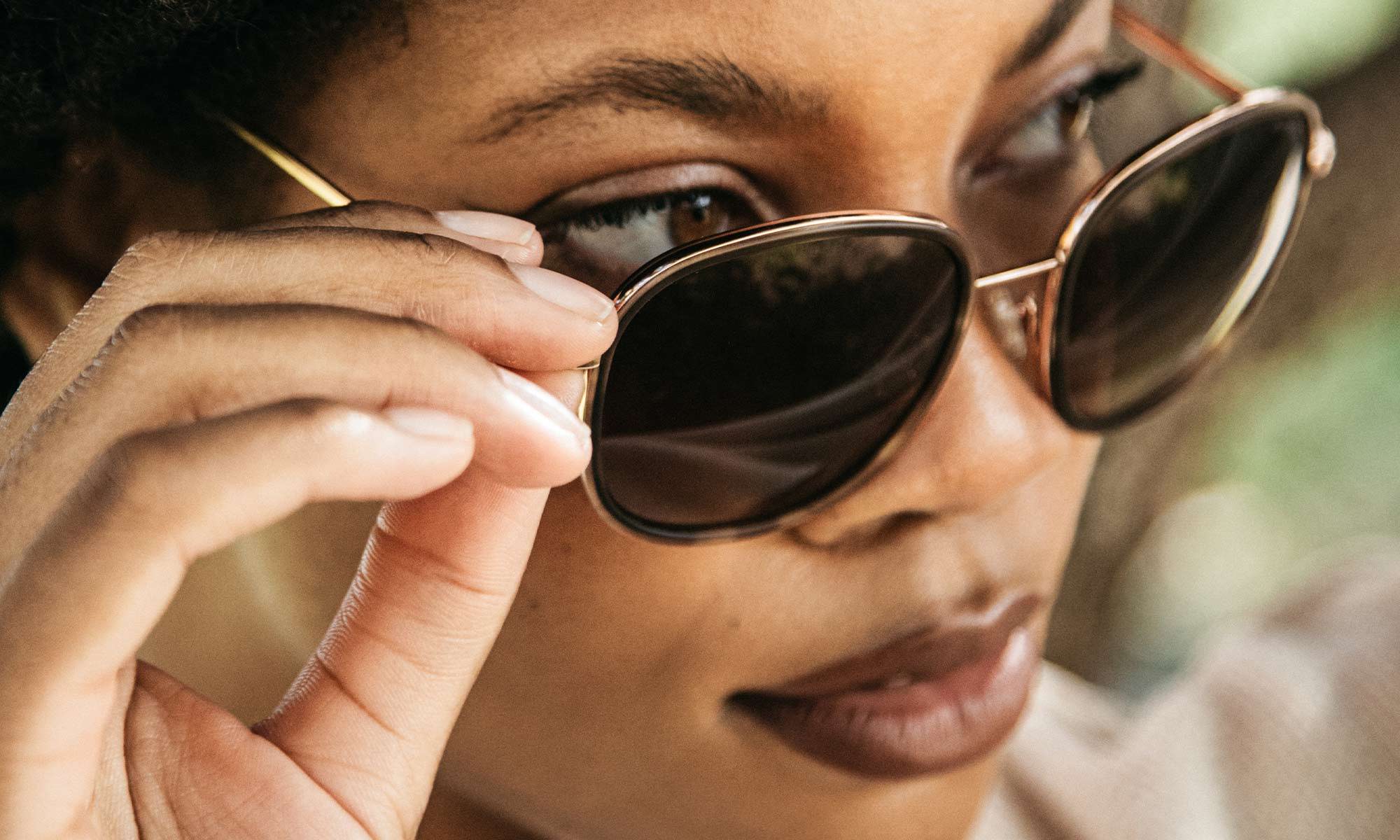 ---
The Elinor Fusion offers something a little different to classic Randolph frames - with premium Mazzucchelli acetate styling. These Jackie O' style oversized frames feature rounded-square SkyForce Air™ gradient lenses in two tints with three premium finishes - 22k Rose Gold, 23k Gold and Gunmetal to suit every style.
The Fusion Collection takes heritage Randolph shapes and reinvents them with premium Italian acetate hand-inlaid into the frames, making them stand out. These frames are astonishingly light making them perfect for all-day wear.
---
---
---
---
---
---
---
Lifetime Warranty on Frames
Every pair of Randolph women's aviator sunglasses come with a lifetime guarantee to repair or replace the solder joints as well as any frame or manufacturer issues.
Each one is engineered to bend, and if they break, we offer 1-year repair warranty followed by a repair program. Never fear taking Randolph on your journeys.
---
---
All lenses are made with SkyTec™ Lens Technology with either polished Mineral Glass or Lite Lens for lightweight durability.
Browse our lens options on your favorite frames and choose your favorite scratch-resistant lens with the color hues of your dreams. We offer lens colors including blue, pink, orange, and green in solid and gradient shades with or without flash mirror features. The Infinity Lens Collection combines flash mirror with gradient color hues for you to match your favorite frame style to a stylish and unique polarized lens.
Follow us on Facebook, Twitter, Instagram and Pinterest where we're always on the lookout for extraordinary fans wearing our styles. Use #MyRandolphs for a chance to be featured.
---
---