Trailblazing Women in Aviation: Honoring Amelia Earhart, Teddy Kenyon, and Louise Thaden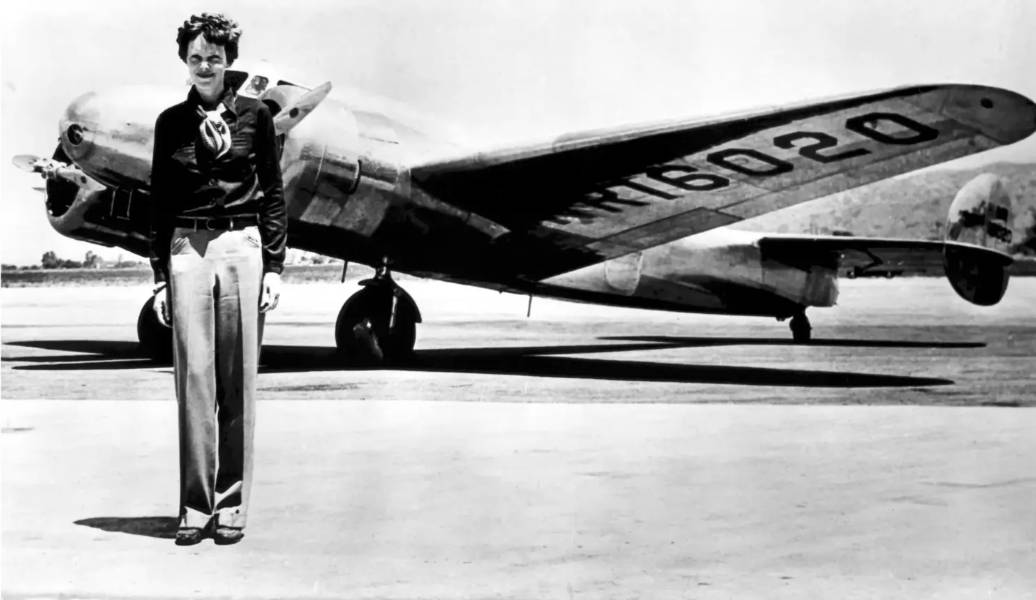 Trailblazing Women in Aviation: Honoring Amelia Earhart, Teddy Kenyon, and Louise Thaden during Women's History Month
Author Karl Jennings / Category Collections / Published: March-29-2023
Women's History Month
Women's history month is a wonderful time to celebrate all women, to take a moment to turn our attention and focus our lens on the achievements, struggles, and contributions of women throughout history.
It is a time to honor those inspirational women who have paved the way for us all, who have fought for our rights, who have challenged the status quo, and who have inspired us to strive for greatness. 
With Aviation in our heritage, we thought it only right to tell the shine on a light on some Aviatrix, that are near and dear to our Heart. 
So, today and everyday we pay tribute to three of these trailblazers that are near and dear to our heart: Amelia Earhart, Teddy Kenyon, and Louise Thaden. 
They have shown courage, resilience, and creativity in the face of challenges, and obstacles. Pushing through, preserving, and paving the way for future generations of women to pursue their dreams and take to the sky. 
Amelia Earhart
Amelia Earhart, more than just a trailblazing aviator, carved her name onto the halls of history as the first woman to fly solo across the Atlantic Ocean. This one act, an unfathomable feat at the time. She would go on to set many other flying records and became a living symbol of courage and perseverance for women everywhere. But Amelia was more than just a pilot.
She was also a fashion designer who created her own line of clothing, a writer who published several books about her adventures, and a who advocated for equal opportunities for women in aviation and other fields. Her life was full of challenges and achievements, and her disappearance during an attempt to circumnavigate the globe in 1937 remains one of the greatest mysteries of the 20th century. Amelia's story is a timeless tale of passion, ambition, and adventure that continues to inspire generations of young women to follow their dreams.
Cecil "Teddy" Kenyon
The Second World War was a time of great change and upheaval, and one of the most significant changes was the role of women in the workforce. While men were fighting on the front lines, women were stepping up to take on jobs that had previously been reserved for men, including working in factories and even serving as test pilots for military aircraft.
One such trailblazing woman was Cecil "Teddy" Kenyon, a born daredevil from New York who had been flying for years and was already a member of the Civil Air Corps when she was hired as a test pilot at Grumman, one of the prominent producers of military aircraft during the war.
As a test pilot, Kenyon flew valuable new prototype airplanes, like the Hellcat, and was instrumental in helping to perfect these aircraft for use in combat. But what made Kenyon's role particularly significant was the fact that she was one of the few women working in this capacity at the time.
In fact, Bud Gillies, the head of Testing and Flight Operations at Grumman, had taken a risk by hiring women to fly for the company during a time when female pilots were not widely accepted. But Gillies knew that his decision to hire female test pilots would draw publicity, so on the day of the women's first flights, he closed the entire airfield and invited the press. The photogenic "lady flyers" were an instant media sensation, with newspapers and magazines featuring glamour shots of the three women in full flight gear and perfect lipstick.
It wasn't all glitz and glamour, Kenyon like other Aviatrix had her share of challenges, but she stood strong and unperturbed, staying cool under pressure, like the professional pilot she was, eyes locked looking forward. Forward to the future.
Although her work as a test pilot ended with the war, Kenyon continued flying until her passing in 1985 at age 71. Leaving behind a legacy, and inspiring generations of women to pursue their dreams of flight. 
Louise Thaden
Born in Arkansas in 1905, Louise Thaden, was a true pioneer in aviation, leaving an indelible mark on the industry and shattering gender barriers in the process. Her passion for flying started at an early age, and by the tender age of twenty-three, she had earned her pilot's license. But it was not until several years later that Thaden would make her mark on the aviation world.
In 1929, Thaden entered the grueling cross-country Women's Air Derby race from California to Ohio, considered one of the toughest tests of aviation skill and endurance. Despite facing intense scrutiny and skepticism from male pilots who believed that women were not capable of competing in such a challenging event, Thaden persevered and emerged victorious, setting a new speed record in the process.
Over the next several years, Thaden continued to break down gender barriers in aviation, competing in and winning numerous races and setting several speed and altitude records. In 1936, she became the first woman to win the prestigious Bendix Trophy, previously won only by male pilots.
But Thaden's legacy extends beyond the cockpit. She was also a vocal advocate for women's rights and equality, using her platform to inspire and empower other women to pursue their dreams and break free from traditional gender roles. Along with Amelia Earhart and other women pilots, Thaden co-founded the Ninety-Nines, an international organization for women pilots.
Thaden's legacy continues to inspire women around the world to this day. Her pioneering spirit, unwavering determination, and commitment to breaking down barriers and empowering all, serve as an empowering guiding light for others on the journey. 
In Summary
These three women serve as an inspiration for the many unsung women heroes who have made significant contributions to history. Their legacy will continue to inspire generations of women to pursue their dreams and break free from the constraints of traditional gender roles.
Here at Randolph, we are proud to celebrate the spirit of adventure and pioneering that these women embody, and that's why we've named some of our most iconic silhouettes after them. The Amelia, Cecil, and Thaden -- women authentic aviators,  all pay homage to their remarkable achievements and serve as a reminder of the limitless potential within us all, and show us that not even the sky is the limit!
Leave a comment