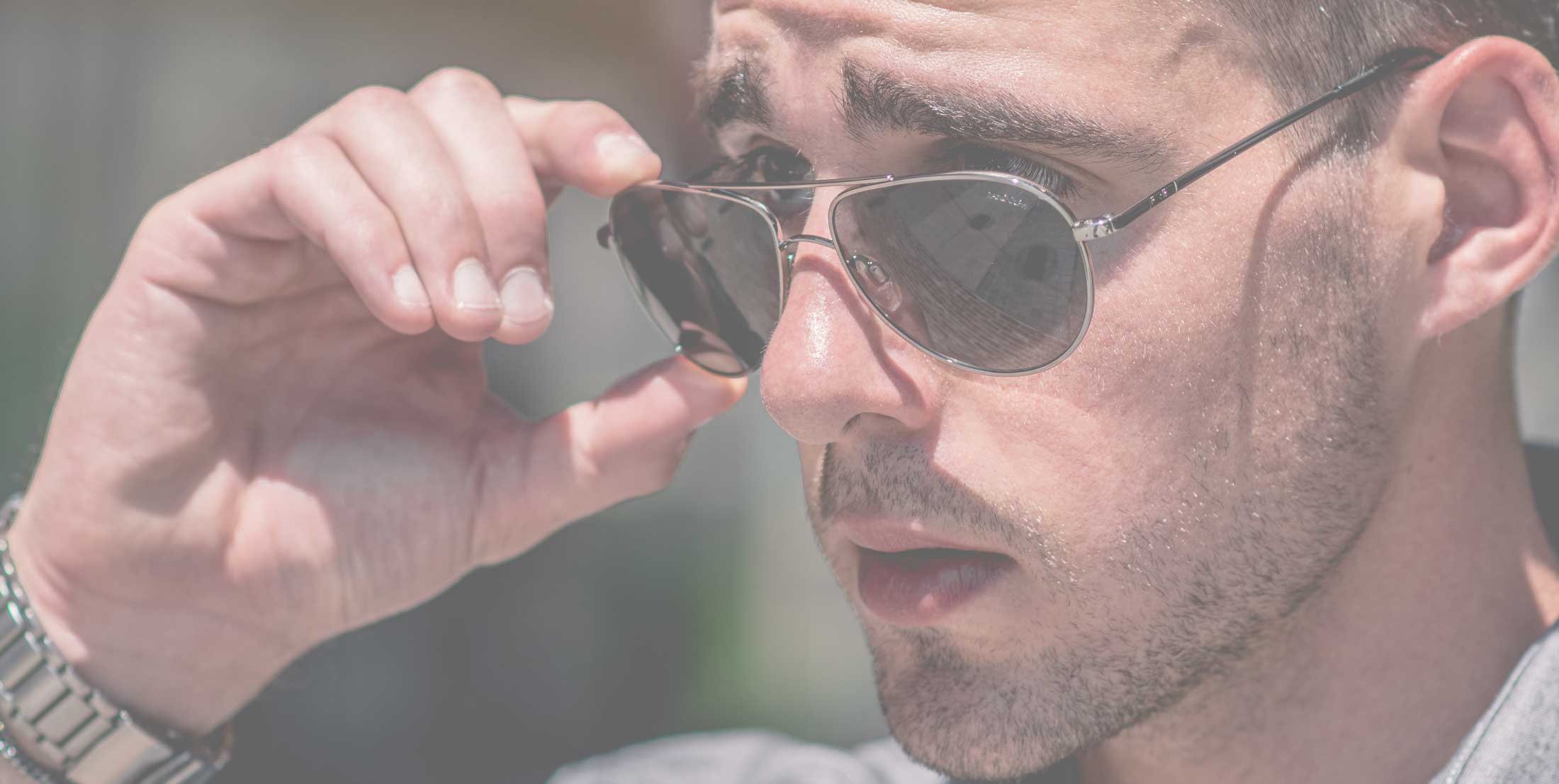 Grey Sunglasses: Lens and Style Comparison


Popularized for more than the neutral lens color, grey sunglasses are the exception to the everyday pair. Find the perfect shade and frame style for you.
---
Grey Sunglasses: Lens and Style Comparison
---
Grey lenses are ideal for cloudy, partly cloudy, or sunny days and come in styles perfect for men and women.
Versatile grey sunglasses blend into everyday life but also give a fashionable means to stand out. Combined with our signature SkyTec™ American Gray lens tint engineered for military pilots, grey sunglasses from our collection maintain 'true' color throughout all light and terrain conditions.
---
---
---
Why should you choose Grey Lens Tints?
There's more to grey sunglasses than the sleek and classic look the lenses offer both men and women.
Here are a few reasons why we recommend grey sunglasses:
Best all-around lens tint for everyday use in all light, weather, and terrain conditions

Designed to cut out glare and prevent eye strain

Stylish, sleek, and compliments both men and women

Known as one of the best sunglass lens colors for driving
---
---
---
Randolph Engineering carries more than one grey lens tint for our extensive collection of military-grade aviators - reinvented and reinterpreted for today. We listed a few of our favorite styles, each of which differ by functionality, type, and personal preference.
---
Classic American Gray Aviators:

Randolph aviators are a trademark sunglass design, with us since the start 45 years ago and tracing back to our military heritage.
With eight variations of frame finishes and our signature neutral American Gray lens tint, we guarantee you will find the look for you.
Aviator

- Matte Chrome Frames with American Gray lenses offers 100% UVA/UVB Protection and features an anti-reflective technology and
Aviator

- Matte Chrome Frames with Polarized American Gray Lenses are ideal for combating heavy glares in various lighting conditions.
Both styles offer size options from small (52mm) to large (58mm), but consider using our size guide to find the right sunglass size for you.
---
Sporty and Sleek Archer Fusion Sunglasses:

---
The Archer Fusion from our sunglasses collection looks similar to our Aviator counterpart but has distinct features that set this style apart from the rest.
With a dipped brow bar and wrapped lenses, this design covers a broader range of most faces and fits well for round and square face shapes.
Archer Coastal Gray

- Find the Archer Fusion in our Coastal Gray Gradient lens tint

explicitly engineered

for this innovative pair of fashion sunglasses. These grey lenses are the complete year-round lens for any light conditions.  

Archer Polarized American Gray - Carried over from our timeless collection of Randolph Aviators, the Polarized American Gray lenses create an awe-inspiring look. Serving as an alternative option for wearers with larger head widths or prefer a sharper look.
---
---
---
Follow Randolph On Social Now!
Are you a big fan of #MyRandolphs? Tag us in your seasonal pictures on Facebook, Instagram,Twitter and Pinterest and use #MyRandolphs for a chance to be featured. We're always on the lookout for our fans.
---